Hello!
I hope that you had a fantastic Easter, and that those of you with children still off school for the Easter break have still found plenty of time to relax with a special bottle of wine over the holidays.
At Grape Escapes, the team have been discovering a new best friend – Lazenne wine transportation products! These are absolutely essential for transporting your wine and Champagne purchases back home on your Grape Escape tours, and we have teamed up with Lazenne to bring you a unique discount on their products.
Following the popularity of our Essential and Exclusive Venice breaks which we released last month, we have also been working hard to develop our Prosecco tours, and this month we are pleased to release Essential Prosecco. Based in the beautiful Ponzano Veneto vineyards, this tour gives you the opportunity to visit Prosecco without paying the Venice premium!
Read on to find out more about this perfect Prosecco treat, and to redeem that special Lazenne offer…
Save 10% on all Lazenne Products: Transport Wine and Champagne Safely on your trips!
We are delighted to announce a partnership with the fabulous Lazenne – who create a range of excellent wine travel products which enable you to safely transport bottles of wine and Champagne on the plane, or in your car – a definite must have for wine lovers!
Exclusively for Grape Escapes customers, Lazenne are offering a unique offer, valid until 31/08/16 only! Receive 10% off any purchase across the Lazenne site, using discount code GRAPE10 at checkout.
We've already stocked up for our next trip…
Budget Bubbles: Discover our newly released Essential Prosecco break based in the vineyards!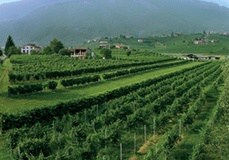 Based at the elegant 4* Relais de Monaco, this great value break offers three or four days to delight in the joys of Prosecco in a peaceful vineyard setting.
On day two, you are met by a private chauffeured vehicle, and taken to visit three excellent Prosecco wineries with free time to explore the picturesque village of Conegliano. In the evening, a delicious dinner will be served in the hotel's restaurant.
Travel as a group of four on the three day break, and the price in a Comfort room is just £315 per person – an absolute bargain, giving you the opportunity to experience this bubbly region on a budget!
As always, if you have any queries about our breaks, we would love to hear from you! Please call us on
+44(0) 1920 46 86 66
or email
info@grapeescapes.net
for more information or to
book
.