There is something about Verona which makes you fall in love with the city instantly. Perhaps it is because it is considered to be one of the most romantic places in the world; after all, William Shakespeare chose Verona as a setting for two of his plays including the famous Romeo & Juliet. Or perhaps it is simply because Verona is such a beautiful place. The city is a listed UNESCO World Heritage Site! Verona has so much to offer. Not too small but not too big, there are plenty of things to do and see without being overwhelmed. Most sights are within walking distance and the city is pedestrian-friendly, with cobbled streets and charming corners to explore.
Verona has a rich history. The stunningly-preserved Arena, which is the ancient Roman amphitheatre, is a must see. Built in the 1st Century, the Arena is still in use today as a venue for summer concerts and events.
Another site of interest is the Lamberti Tower. From its 84 metre height, the tower overlooks the city centre and offers magnificent 360˚ views of Verona to those who choose to climb it (don't worry, there's also a lift!).
No visit to Verona would be complete without a stop at Juliet's balcony. The house was once inhabited by the Cappello family and dates back to the 13th Century. In truth, it is unlikely that there was a Juliet living there, and the balcony was actually only added in the 20th Century, however you may wish to join the thousands of visitors who, each year, choose to overlook the slight inconsistency and pay a visit to the balcony and Juliet's statue all the same. I certainly did, and I was absolutely enchanted by it.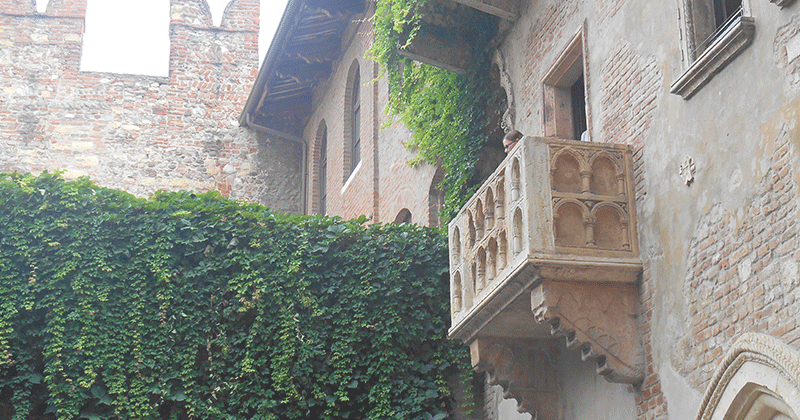 Verona is surrounded by renowned wine producing areas, all of which can be easily reached with a short drive. The wide variety of the wines produced means that there is something for everyone, from white to reds, still to sparkling.
Valpolicella, one of the oldest wine producing areas in Italy, is particularly famous for the full-bodied red Amarone. Produced around the historical castle of Soave and the town of Monteforte d'Alpone, the fresh and mineral wines of Soave range from still dry white wines, and from sparkling to sweet white wines made with semi-dried grapes. On the eastern hills of Lake Garda, Bardolino, a light fruity red wine is produced. On the southern part of the Lake, we find Lugana, one of the smallest Italian white wine denomination areas and Custoza, a crisp, fresh and light white wine. Durello sparkling wine comes from the eastern part of the Lessini mountain range, a wild and unspoiled area with a volcanic soil. Another sparkling wine becoming quite popular on the Italian market is Franciacorta. Made from Chardonnay and Pinot Noir, the Franciacorta wines are produced using the traditional méthode Champenoise.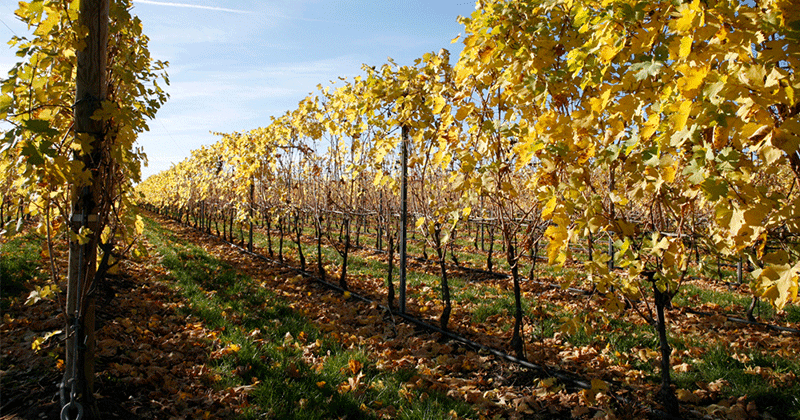 Verona boasts an extensive range of Osterie, the traditional backstreet bars/restaurants which serve delicious and authentic regional dishes. The wine list is full of Italian wines from different regions and the atmosphere is truly unique.
Rice is widely grown in Northern Italy and as a result, risotto is a popular dish in Verona. Risotto all'Amarone, made with Amarone wine is a local speciality. Pasta-wise, Verona is famous for Bigoli, similar in shape to spaghetti but thicker. It is often served with sardines and onion, or duck, horse or donkey sauce. Gnocchi is another speciality in Verona and is often served with a meat stew. Polenta is a traditional side dish in the region and accompanies meat and fish dishes. If you travel around Christmas time, you must try the Pandoro star-shaped cake. Its name comes from its golden colour (oro means gold) and it is best served with mascarpone, cream or melted chocolate. In the northern part of Verona, in the Lessini mountains, you will find the Monte Veronese cheese. Made from cow's milk, it is a semi hard cheese and can be enjoyed fresh or matured.
Verona is a fantastic base from which to explore the Italian lakes. Lake Garda is just under an hour's drive from the city and Lake Iseo can be reached in just under two hours.
Lake Garda is the largest lake in Italy and is breath-taking to visit. The lake is surrounded by 25 picturesque villages and has been widely praised by renowned artists such as Ezra Pound, D.H. Lawrence, Maria Callas and Tennyson, amongst many others. Even the Romans used to holiday in Lake Garda and bathe in the thermal water. From a source rising from below the lake, the waters are rich in sulphur and are thought to have healing powers.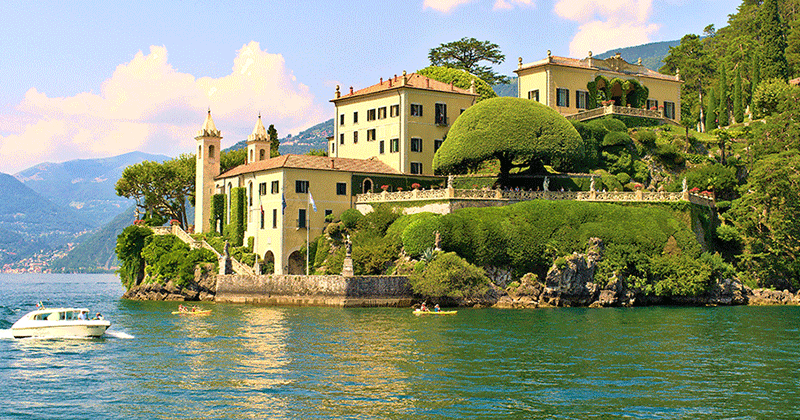 All of our trips to Verona and Valpolicella are created on a completely bespoke basis, and tailored entirelyto your requirements. Don't hesitate to get in touch at info@grapeescapes.net or +44 (0) 1920 46 86 66 to start planning your perfect holiday to Verona!