Walk in the Footsteps of Patsy and Eddie on an Ab Fab Grape Escape to Champagne
Who didn't LOVE this weekend's episode of Ab Fab? We were bubbling over with excitement when we heard that Patsy and Eddie were FINALLY going to be visiting our most popular destination. And we weren't disappointed! We saw so many of our partners enjoying some air time, and the footage of the vines, villages and Champagne Houses was absolutely stunning. If you haven't seen it yet, watch it here on BBC iPlayer:
Jennifer Saunders and Joanna Lumley visited so many of our favourite places in the Champagne region, and you too can walk in their footsteps on a Grape Escape. Here are some of our favourite scenes from the episode, and we'll tell you how you can have the same experience…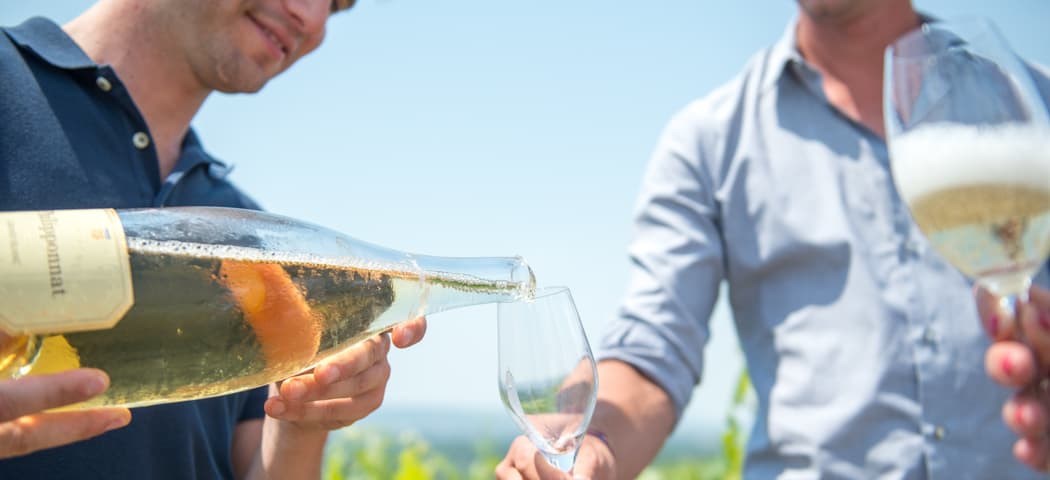 Harvesting the Champagne Grapes
PANIER! The harvest in Champagne usually takes place in September, and we offer a fantastic harvest tour. Get your hands dirty and become a part of the next vintage! The two night break is available for a minimum of two people, and full details can be found here. Prices start at £465 per person.
The prospective harvest tour dates are released in January and spaces get booked up very quickly. Contact us on info@grapeescapes.net or +44 (0) 1920 46 86 66 if you would like us to add you to the list of customers who are sent the dates and information before general release.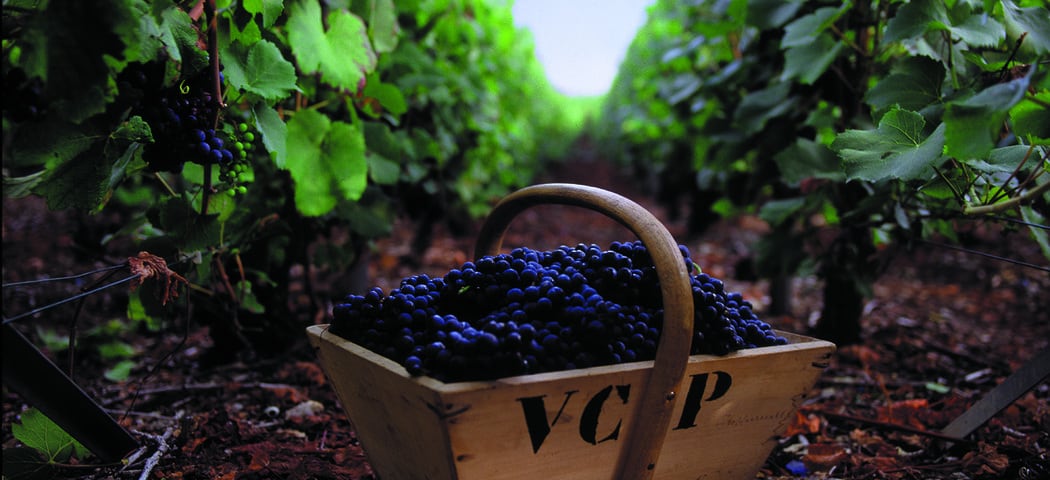 "Have some Bolly darling!"
As well as visiting carefully-selected boutique Champagne Houses , our tours also offer you the opportunity to go behind-the-scenes at your favourite prestigious Champagne House. As well as offering a Bollinger break, we can arrange tours at many of the other world-famous estates, including Veuve Clicquot, Dom Pérignon, Moët et Chandon, Taittinger, Pommery, GH Mumm, Billecart-Salmon and Lanson. Just let us know your favourites and we'll do the rest!
Joanna and Jennifer's highlight was their sumptuous lunch in the opulent dining room at Bollinger's private residence, where they tasted the 1992 Grande Année. The Grape Escapes team were fortunate enough to be welcomed at the private residence of Veuve Clicquot a few weeks ago for a very similar experience. Lunches or dinners at the Manoir de Verzy with tastings of various vintages of their revered La Grande Dame can be arranged for a minimum of two people. Contact us for prices, and lovers of Veuve Clicquot may also be interested in our ultra-luxurious Exclusive Veuve Clicquot breaks.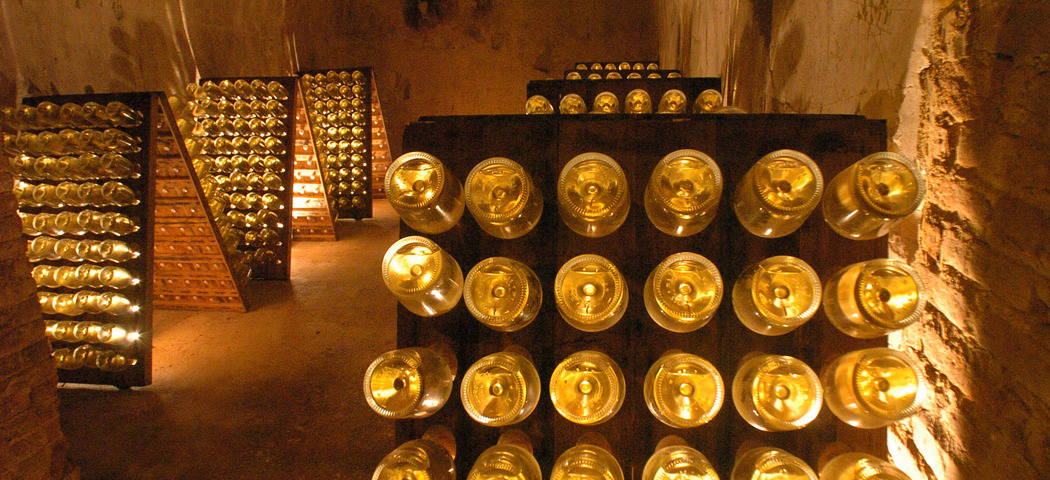 Champagne Cruise
Jennifer and Joanna travelled in style to their tour at Bollinger in a beautiful vintage wooden cruiser. We have worked with the charming (and oh so Gallic!) Jérôme for some time now, and he regularly accompanies our guests on picturesque cruises along the pretty Marne river. Did your mouth water at those gorgeous canapés served on board? We can arrange the same picnic with Champagne for our guests too. Get in touch for prices, and arrive at your favourite Champagne House like royalty.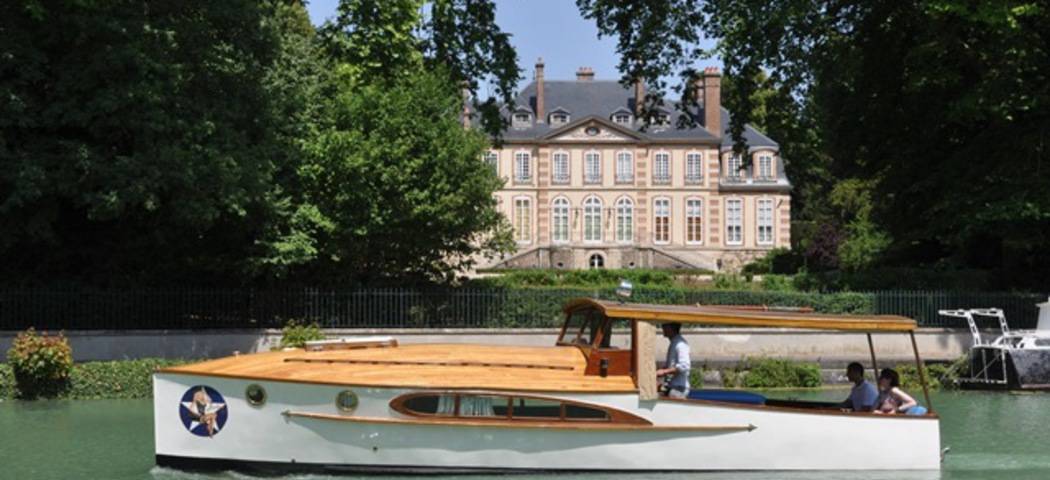 Treetop Tastings
What better way to taste the world's greatest sparkling wine than from the top of the trees, admiring the breath-taking views across the vineyards of the Vallée de la Marne? We have many fond memories of this unique venue and although Jennifer and Joanna only had to walk across a bridge to get there, there is actually a far more original way to reach it. We have arranged for many of our hens, stags and corporate groups to complete an aerial ropes course before embarking on the tyrolean circuit, which allows you to descend the hillside on a series of zip lines, ending at the bar with a chilled flute of bubbles. There is also the opportunity to face the ultimate challenge of completing a tarzan jump from an aerial platform twelve metres above ground level. This is not for the faint hearted!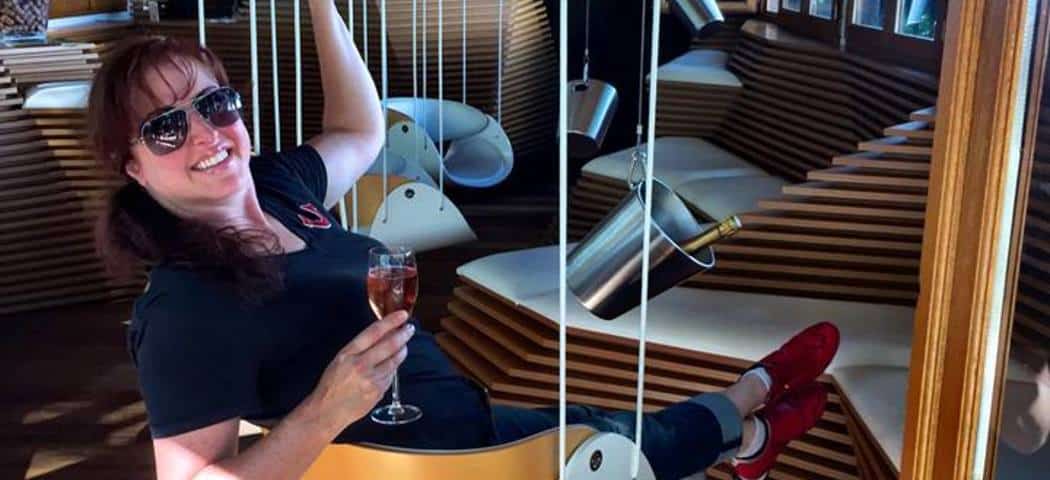 Spend the Night in a Fairytale Château
The Ab Fab ladies were over the moon with their night in a traditional French Château, and the Champagne region boasts a great selection of characterful Châteaux located in unique vineyard-settings. Although we can arrange stays at the same Château as Joanna and Jennifer, its location is far from ideal (over an hour from Reims) and despite its 3* status, we have found that other 4* properties offer much better value. We love the 4* Château de Rilly for example, and for the most decadent stay, the 5* Château les Crayères was originally built as a palace for Champagne royalty by the Pommery family, and has a double Michelin-starred restaurant.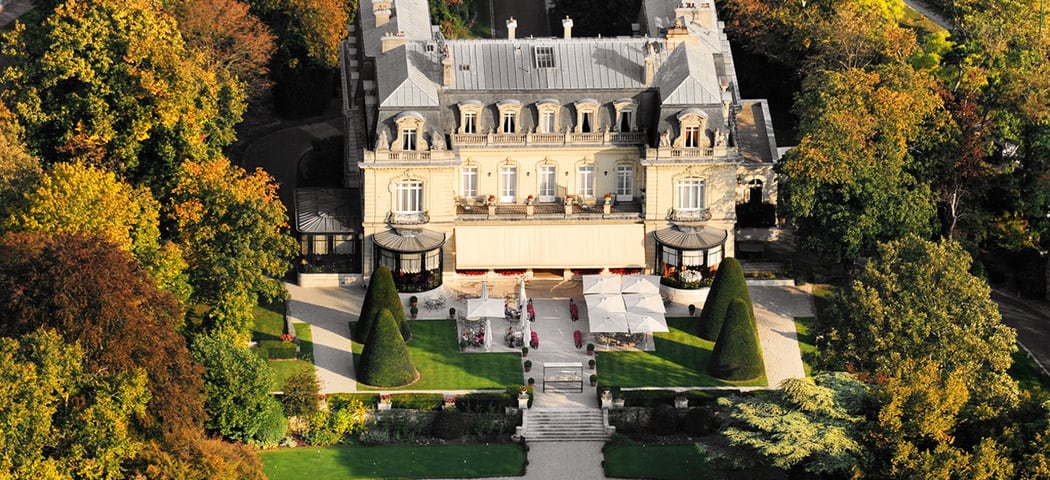 These are just some of the unforgettable experiences that we can arrange in Champagne, and we would love to share them with you. Contact our friendly team on +44 (0) 1920 46 86 66 or at info@grapeescapes.net to plan your own Absolutely Champers trip!