The start of December marks the hurried desperation to ensure Christmas gifts are purchased, wrapped and stacked under the tree ready for your festive celebrations. If there's a wine lover on your gift list this Christmas time, you'll find all the inspiration you need for the perfect presents right here with our Christmas gift ideas…
It can be difficult to find the perfect gift for under £10 for the office Secret Santa but we think these personalised wine glasses are just perfect. If your colleague is excited to head home at the end of the day to enjoy putting their feet up with a glass of wine, then their very own 'wine o' clock' is the ideal gift to make their evenings just that bit more special.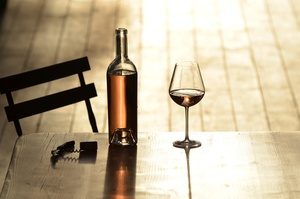 Encourage that wine loving friend to invite you over for a bottle more often with this quirky wine drop box. These stylish boxes have a special slot to post wine and/or Champagne corks in, creating a fun artistic wall display as well as holding corks from special occasions.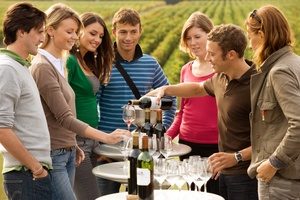 It's always hard to come up with Christ,as gift ideas for your parents, who never seem to know what they want! Win the sibling 'best present' competition this year with a cheese and wine monthly tasting subscription! With three, six or twelve month subscriptions, this is the gift that justkeeps giving. Each month two Sommelier chosen bottles of wine will be sent to the recipient's door, accompanied by four different cheeses, specifically chosen to match harmoniously with the wines of the month. A handy tasting guide booklet arrives with the cheese and wine, guiding your parents on a special tasting experience with each new box.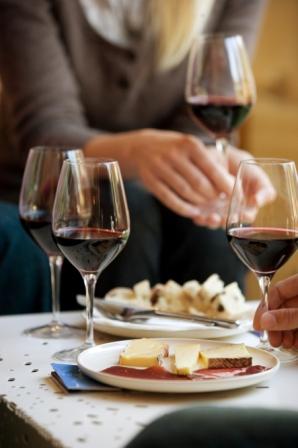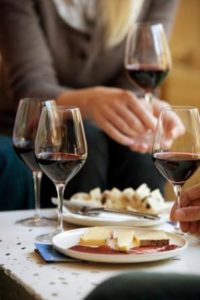 Nothing says Merry Christmas better than Mulled red wine and nothing says Happy New Year better than a flute of Champagne. But most of all, nothing says "I've actually put some thought into your present this year darling" better than a Grape Escapes Gift Voucher. With our personalised gift cards and flexible gift packages, you will certainly be the 'Super Santa' for your loved one- and all without braving those Christmas crowds! We offer a variety of options, from monetary vouchers for any amount to be used towards a Grape Escape, to vouchers for specific tours on chosen dates, or even open vouchers to be used on a future date chosen by the recipient.
And the best part of this gift? Your partner will certainly need a travelling companion to enjoy tasting those wines, so it's REALLY a gift for you too (don't worry… our lips are sealed!!!).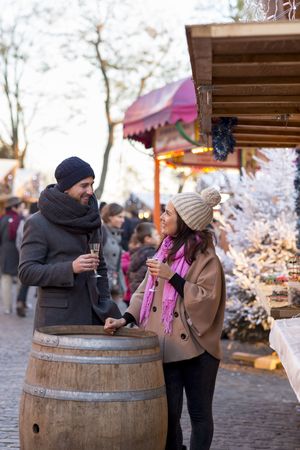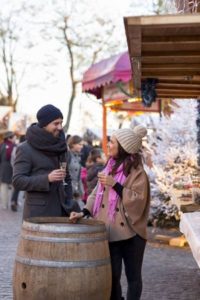 We've stumbled across this incredible gadget and just had to give it a mention! The Coravin is described as an 'intuitive wine system that gives you the freedom to pour and enjoy a glass of wine from any bottle at any time'. The idea is that you can serve a single glass of wine from your collection, rather than having to drink the whole bottle, opening up a whole new selection of possibilities. At parties, each guest can enjoy their preferred wine by the glass, and at dinner you are able to serve a suitable glass of wine with each course, rather than being stuck with the same wine throughout your meal. Saving a bottle for a special occasion? There's no need with the Coravin – you can simply enjoy a single glass now, and save the rest of the bottle for a few years' time – a truly unique opportunity to see how the wine matures over time! It's incredible technology, and would be perfectly gifted with a special vintage of the recipient's favourite wine! A decadent and luxurious finale on our Christmas gift ideas list, and a gift that would be well received by any wine lover.