Hello!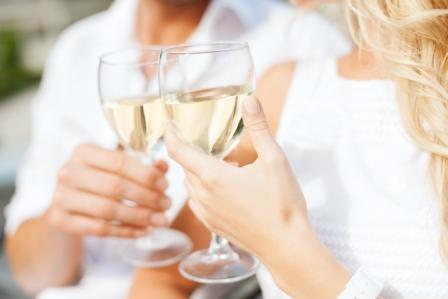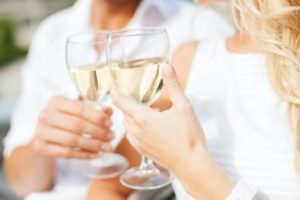 With the clocks having gone back last Saturday, the winter nights are drawing in. I love this time of year, closing the curtains on the world and cosying up with a glass (or bottle!) of Rioja. This month we are pleased to offer you the chance to visit Rioja itself, with huge savings for a winter break in the sun – see below for more information.
Of course, the clocks going back also serves as a reminder that Christmas is on its way! In readiness for the celebrations, why not head to Reims, where you can stock up on all the Champagne you need at amazing prices? You won't find such great quality Champagne at such low prices in the UK, so heading to France seems like the perfect idea to us. And of course, you'll have the added bonus of a short getaway from the hectic Christmas preparations at home! Read on for more details…
Buy your bubbles for the festive period from just £10 a bottle!
We are excited to bring to you an exclusive opportunity to enjoy a four day trip to Champagne in the run up to Christmas, in order to purchase as many bottles of Champagne as you wish to see you through the festivities of Christmas and New Year (the more the merrier, we say!)
For the remarkable price of just £315 per person, you are able to enjoy three nights' bed and breakfast accommodation in Reims. Based at the 4* Hotel de la Paix, and available mid-week or weekends, Eurotunnel crossings are also included on our Buy your Festive Fizz package, so that you can fill your boot to the brim with bargain bubbles.
On the morning of day two, you will be met at your hotel by an English-speaking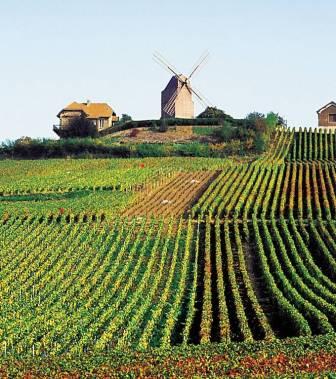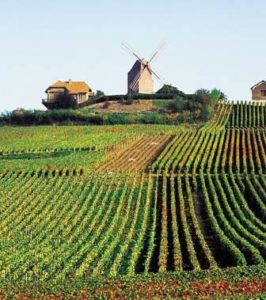 specialist driver/guide, who will accompany you on a full day transported Champagne tour, visiting two small, family-run Champagne Houses. During the course of the day, your guide will regale you with tales and anecdotes of the history of Champagne and its vineyards, introducing you to the particularities of the region. You will also stop in a vineyard to learn about the work undertaken here and the tour is designed to be as hands-on as possible. A three course lunch with a glass of wine, water and coffee will be served in a local restaurant. Ending the day in style, you will then visit a large prestigious estate, for a tour of their cellars followed by a flute of their ​Champagne.
Day three offers you free time to explore Reims at your leisure, and from 26th November to 25th December the famed Christmas markets will line the streets in joyful splendour, allowing you to fully embrace the Christmas spirit and stock up on local produce to complement your Champagnes.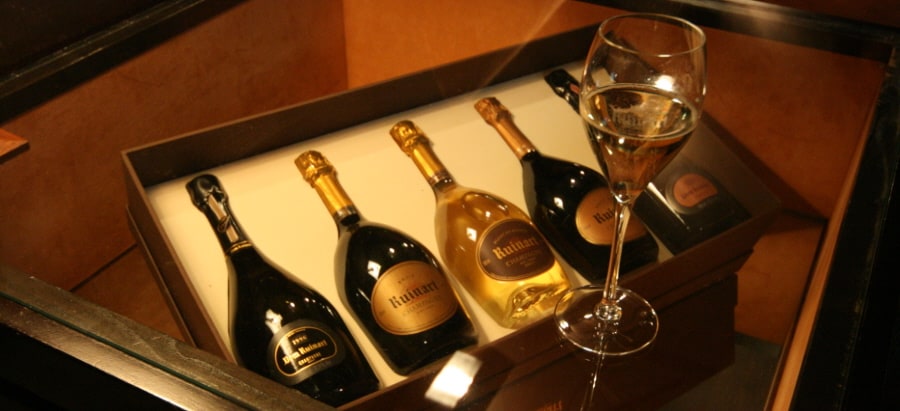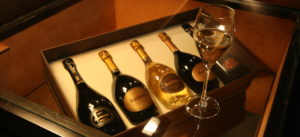 Bottles of of Grand Cru quality Champagne from our carefully selected smaller family-run Champagne Houses are priced from just £10 a bottle (based on today's exchange rate) and you will have the added bonus of meeting the Champagne Makers themselves. Knowing exactly where your Champagne came from and seeing how it was made will make for great tales to tell at those Christmas parties, where everyone will no doubt be complimenting your fabulous choice of Champagne!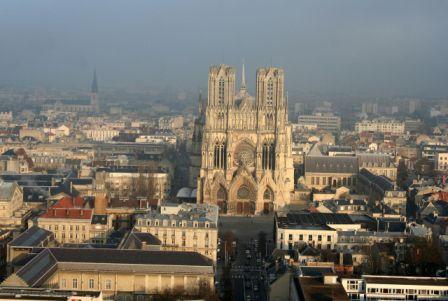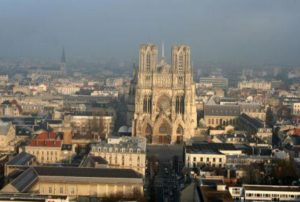 The £315 price is valid for November and December travel only – so make sure to take advantage of this fabulous deal whilst you have the chance!
In order to put some fizz into your festivities, please call us to book on +44 (0) 1920 46 86 66 or send us an e-mail at info@grapeescapes.net for more information.
If you are just too busy in the run up to Christmas to benefit from this brilliant deal, we are also delighted to reveal that as Grape Escapes customers, you are able to order excellent  Champagne right here in the UK! We are Henry de Vaugency's  exclusive stockists in the UK (many of you will have met Pascal Henry on our tours), and this eighth generation boutique Champagne House in Oger on the Cote des Blancs produces outstanding quality 100% Grand Cru Champagnes!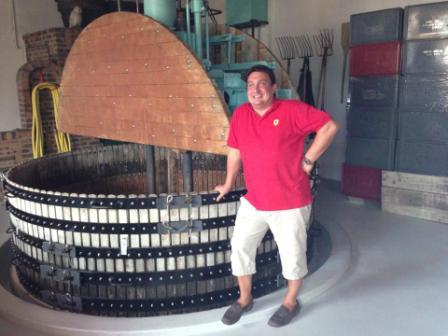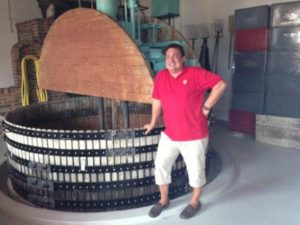 Buy yourself a case or two, ready to open on Christmas Morning and at midnight on New Year's Eve or as gifts for your friends, family and colleagues.
Offering a range of eight different Champagnes priced from £21 per bottle, the minimum order is just six bottles and we can provide mixed cases too. What's more, we are offering free UK mainland delivery for orders of 12 bottles and over! Alternatively we are pleased to offer a discount of £6 per case (£1 per bottle) for orders collected directly from our offices in Ware.
Please call +44 (0) 1920 468666 or e-mail info@grapeescapes.net for further information and prices.
Special Offer: 30% discount on a 4* short break to Rioja this winter
The wine-making province of La Rioja is located in Northern Spain, and for those looking for some velvety reds to accompany those celebratory Champagnes this Christmas, our three day Essential Rioja package offers the perfect introduction to Rioja's wines, as well as the chance to sample the region's cuisine.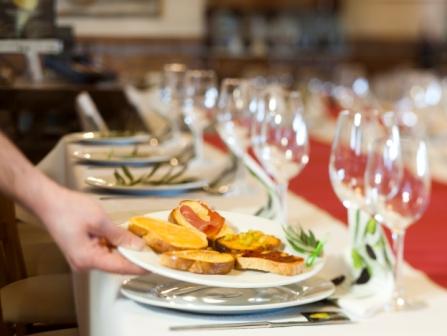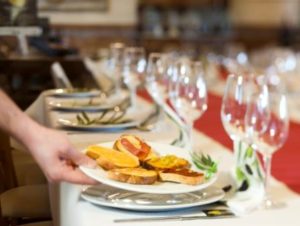 Staying at the uniquely designed 4* Hotel Viura in Villabuena de Alva, you will delight in this architecturally brilliant luxury hotel. In addition to its magnificent restaurant, the bar, a fine old wine cellar and a gymnasium, Viura has wonderful terraces on the top floor with panoramic views of the San Andrés Church, and of the picturesque mountains of the Sierra de Cantabria.
After a welcome dinner in your hotel's restaurant and a relaxing evening, an English-speaking specialist guide will pick you up after breakfast on day two and accompany you throughout the day on a Rioja wine tour. Our Spanish Tour Manager was born and bred in the region and not only will she entertain you throughout the day with fascinating historical and cultural anecdotes, she will also share with you her extensive wine knowledge. You will be take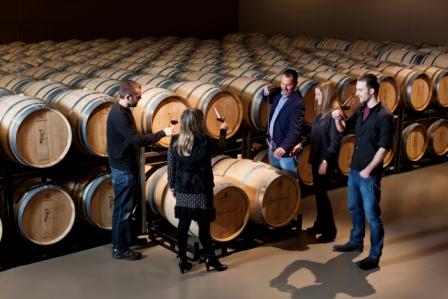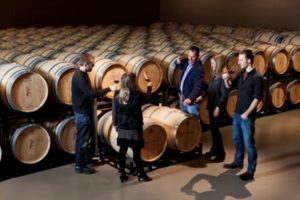 n to two wineries for tours and tastings and a traditional lunch will be served at one of these estates. At the first estate, guests will marvel at the centuries-old cellars and enjoy a private wine tasting session, whereas the second winery is more modern, offering a complete contrast. After returning to the hotel to freshen up and have a siesta, you will be taken to the famous Calle Laurel in Logroño, where after a tutored tasting with an expert sommelier, you will be able to participate in the traditional evening tapas run.
Normally priced at £499 per person, we would like to invite you and your friends to enjoy this exciting Rioja experience for just £349 per person! This special winter offer is only available for parties of four or more people, travelling between November and the end of April.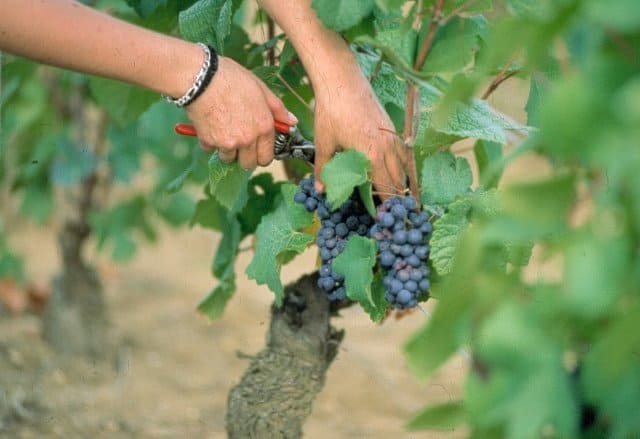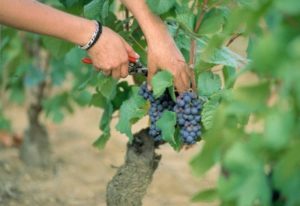 If you would prefer a romantic getaway for just the two of you, we are pleased to offer instead the reduced price of £399 per person (a 20% discount) for couples.
As always, please free to pick up the phone and speak to a member of our specialist team on +44 (0) 1920 46 86 66, who would be delighted to talk you through the perfect Rioja package. We are of course also available by e-mail at info@grapeescapes.net and you will find full information about Spanish holidays on our web site.
If you can't wait to receive the latest Grape Escapes newsletter, why not follow us on twitter to receive daily news? Our twitter name is @GrapeEscapes and you can also keep in touch by liking our Facebook page.
Cheers!
Rachel