Whether you're visiting Europe from afar in search of an authentic wintery experience, or you're based in the UK and thinking of a last-minute weekend getaway this festive season, look no further than France. We may be biased but it's one of our favourite countries to visit—and rightly so. We've pulled together a few of the best destinations for Christmas markets to get you inspired for a wine-filled and wonderful festive break this year.
Availability is limited so get in touch with our team now to enquire about your Grape Escape experience this winter.
Alsace
A region that looks as though a storybook has come to life, explore the chocolate-box villages of Alsace, in France's northeast. Medieval, half-timbered houses make for the illusion of a fairytale, and the perfect destination for the ultimate Christmas market. What's more, Strasbourg is widely proclaimed to be the capital of Christmas…
A Grape Escape to Colmar or Strasbourg will see you exploring world-famous Christmas markets, as well as visiting 'caveaus' for tours and tastings on the Alsace Wine Route, and of course memorable dinners in traditional Alsatian winstubs.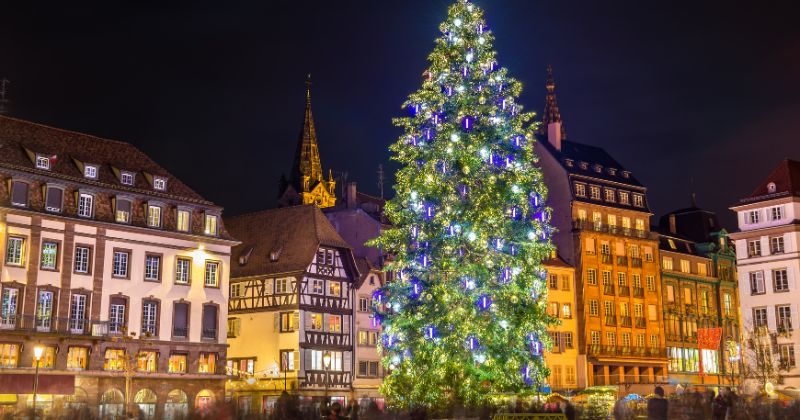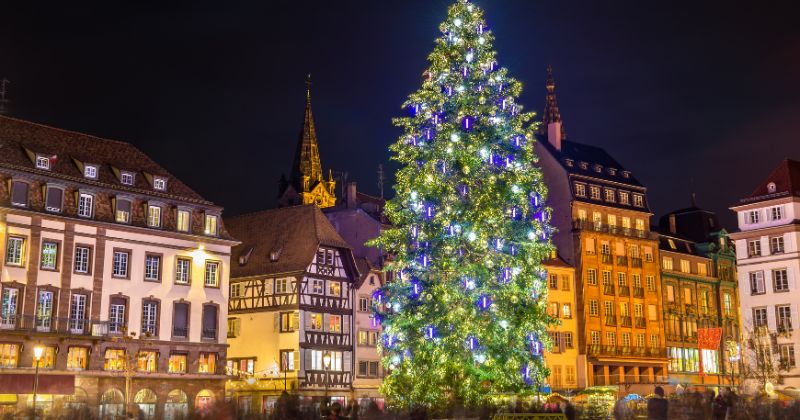 Reims
A Christmas Market bucket list wouldn't be complete without a mention of the 'cité des sacres'. Many of us associate the bubbly with Christmas time, so what better place to celebrate this magical time of year than the birthplace of Champagne itself.
Reims boasts the third-largest Christmas market in France, so think festive-themed exploring complemented by tours and a glass or two at your favourite Champagne houses, and maybe even a Michelin-starred meal is on the cards?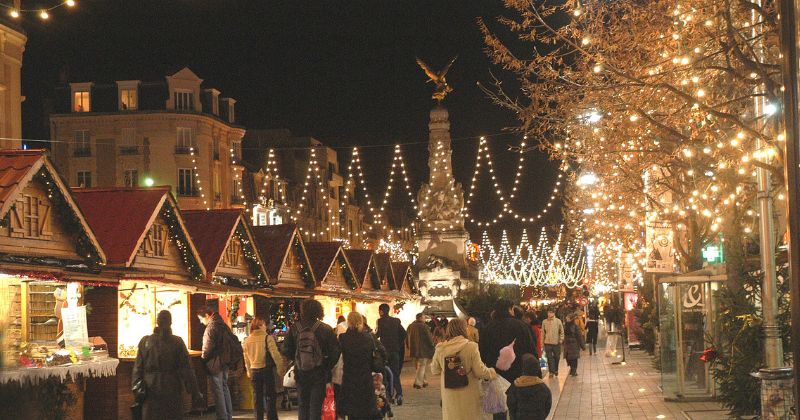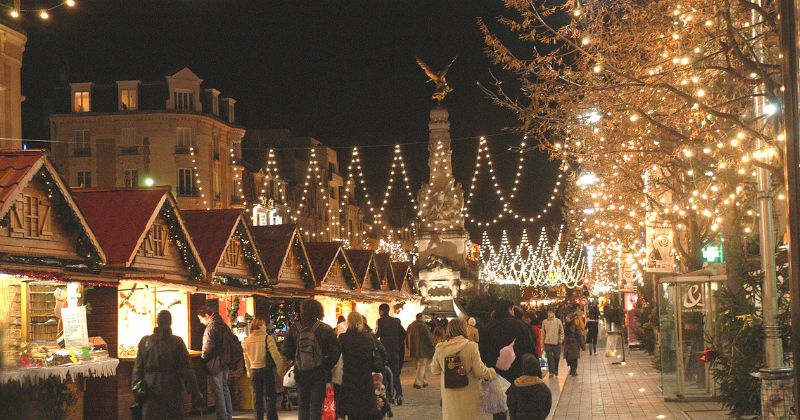 Bordeaux
Brand new to our list of best places at Christmas this year is Bordeaux. We don't know how this hasn't made the list sooner. Widely claimed as the world's wine capital, every Grape Escape to Bordeaux will take in the best the region has to offer – visiting the chateaux you've always wanted to visit, as well as the family-run producers expertly selected by our team for the best hidden-gem experiences. A visit in December will guarantee a true winter wonderland, in a spectacular city best seen at night, and even more magical in the winter thanks to all the Christmas markets and festivities the city has to offer.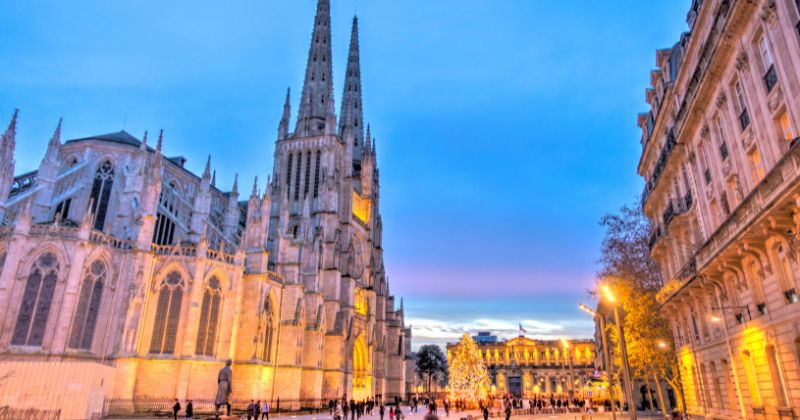 Availability for this winter will be limited – so make sure to reach out to our team now to book. Get in touch on +44 (0) 1920 46 86 66 or at info@grapeescapes.net to start planning your festive getaway for winter 2023. We can't wait to hear from you!