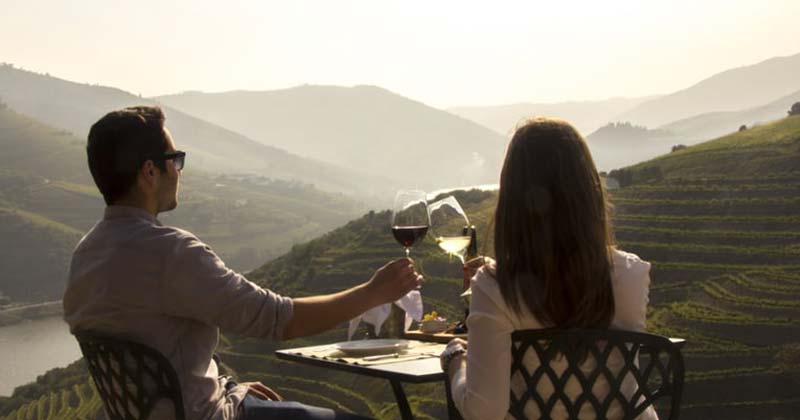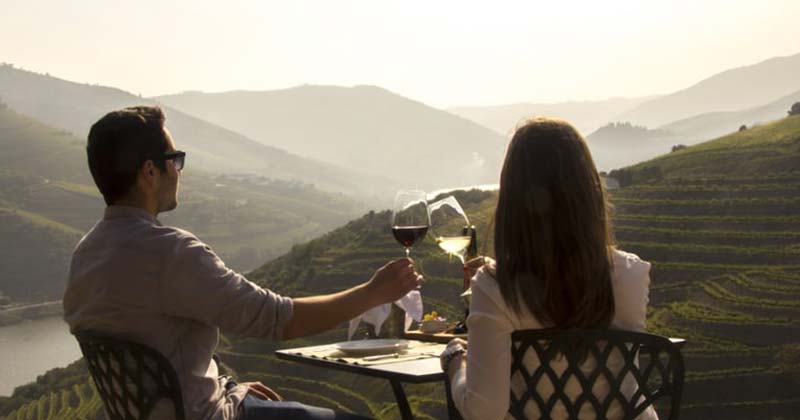 "What would be your dream trip?"
This is the question we always ask our clients during the planning stages of their tailor-made wine tour. Perhaps the word 'dream' is misleading though; it suggests that the answer cannot be reality, that it is too unbelieve to come into fruition. However, we have certainly been known to make a dream or two come true!
A client looking for a unique experience, an unforgettable moment or a once-in-a-lifetime trip can rely on us to work our magic; with our specialist knowledge and expertise, the Grape Escapes wine tour experts truly know how to make things happen.
We hope that our top 5 dream wine experiences will inspire you to dream big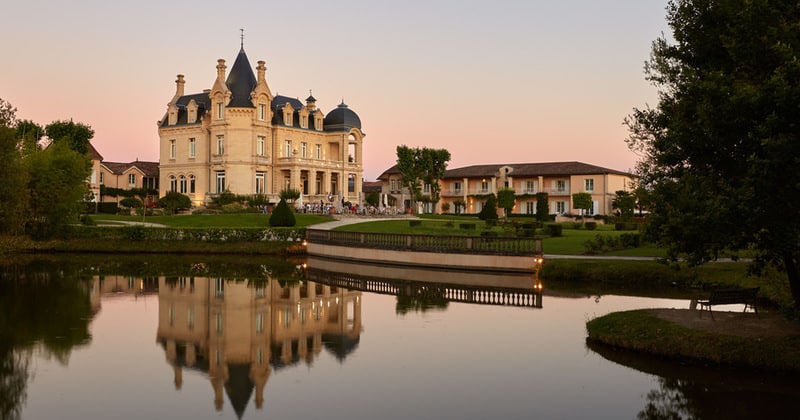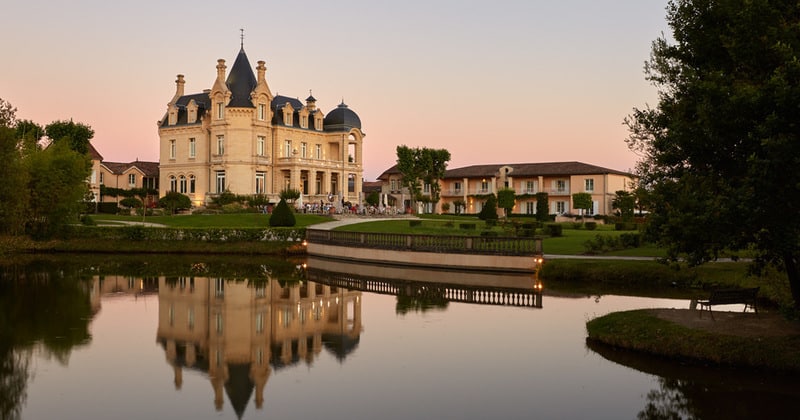 Stay in a Château or working winery
A dream for so many of our clients, whether it be a romantic trip for two, or a celebratory trip with a group of friends, we certainly know how to make your stay special. Experiences available vary according to each destination but we tend to find that Château accommodation is 4* or 5* and a rather luxurious affair, whereas a working winery is likely to be more rustic and authentic in style.
Susan and Peter have travelled with Grape Escapes many times in the past and love the unique and authentic experiences we are able to arrange. Each year, they set the bar higher, and as always, we rise to the challenge! For their next trip, we have planned a stay in a beautiful Quinta in the Douro Valley which includes a gourmet dinner served in the on site restaurant, a tour and tasting at the property's own winery and a private river cruise with lunch.
Our Hidden Gem packages include spectacular destination accommodation, many of which are Châteaux and wineries, or let us know your preferred region or grape variety, and we will be able to suggest some fantastic options.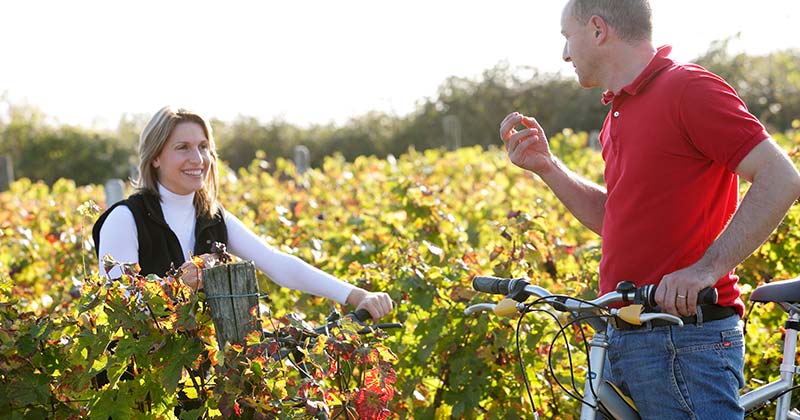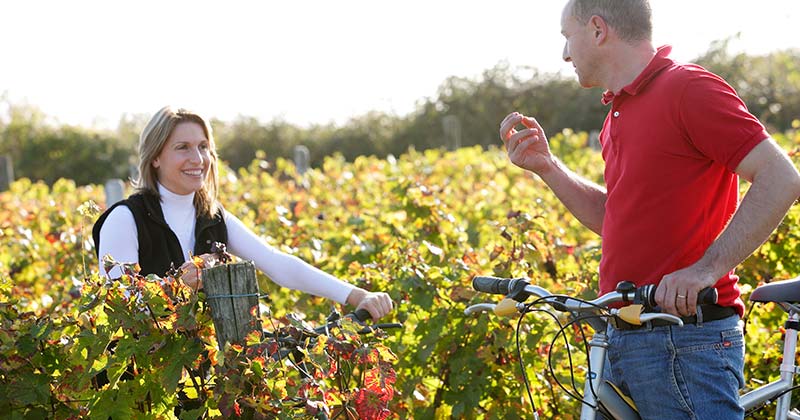 Cycle through the vineyards
There's a certain je ne sais quoi about riding a bicycle through a vineyard, isn't there? Perhaps it adds a touch of romance, or allows one to feel closer to nature, appreciating the vastness of vines, or just maybe it simply reassures you that you've earned your wine tasting!
Our cycling packages are not only popular with couples, but also girlfriends who are looking for a budget-friendly package, and groups of couples looking for a compromise between an active holiday and a wine tour (why pick when you can have both?!)
Mary contacted us because she was hoping to take her sister away as a birthday treat. Both sisters are quite active and thought that cycling sounded rather fun! We worked closely with Mary to put together her perfect package including a Junior Suite with twin beds, cycle hire with a bespoke route plan, and a tour and tastings at her sister's favourite producer of Crémant, the Loire Valley's sparkling wine.
Our Active Tours include packages based in Champagne, Alsace and the Loire Valley, however we can also arrange tailor-make cycling packages, or simply bike hire, in many other regions including Burgundy, Tuscany and Bordeaux.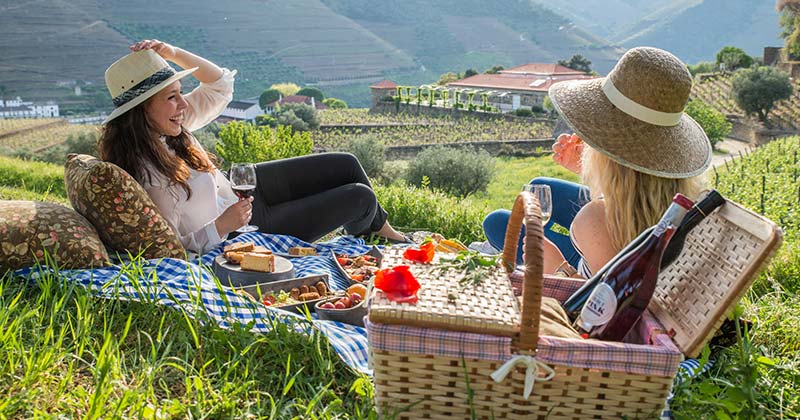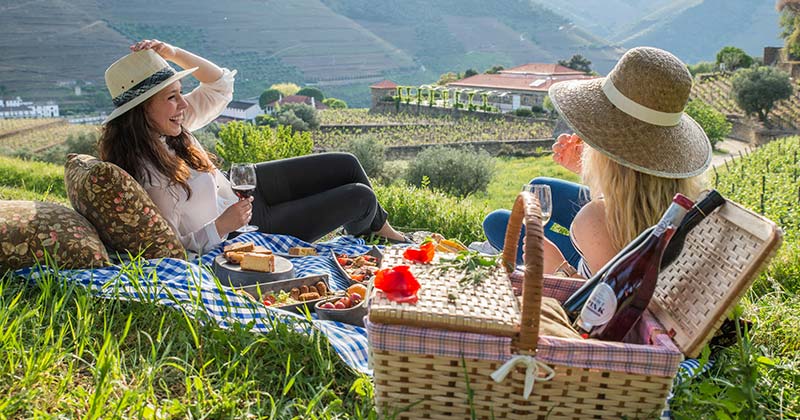 Picnic amongst the vines or dinner at a winery
Vineyard picnics and winery lunches are a speciality of the small, lesser-known producers, which means it can often be challenging to track these experiences down yourself. With our years of experience and close relationships with the best producers in each region, let us know what type of dining experience you would like, and we will be delighted to suggest those which best suit your requirements.
James got in touch because he had hired a helicopter to transport some business associates from Paris to the Champagne region, but wasn't sure where to find a helipad! Thankfully Grape Escapes came to his rescue, not only with a helipad located in the grounds of a boutique winery (with a glass of Champagne on arrival, obviously), we were also able to arrange a private lunch at a prestigious Champagne House to really wow his clients! Have a look at some other fantastic ideas for corporate events here.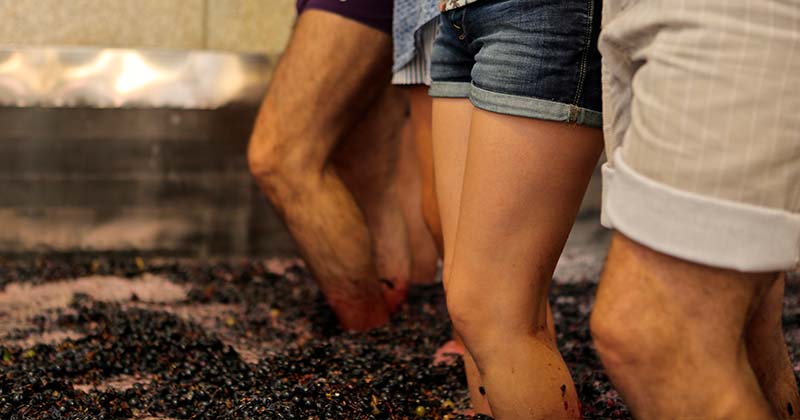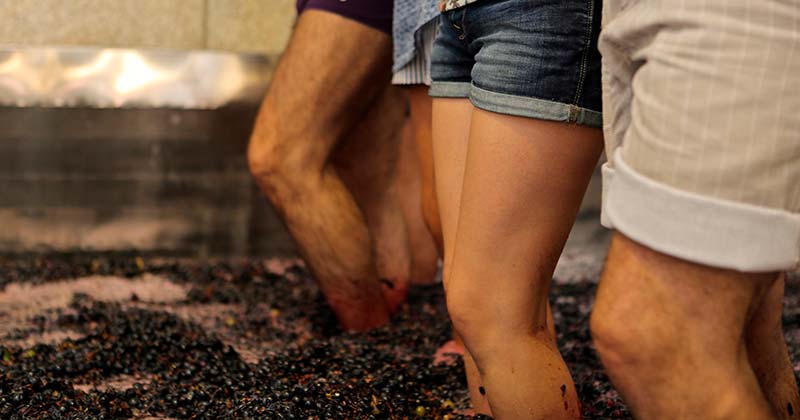 Wine-making, grape harvesting or treading experiences
Hands on experiences have soared in popularity over the last few years, and thankfully, many wine-makers know how to show their guests a good time! Whether you fancy yourself as a wine-blending connoisseur, have always dreamt of mucking-in with grape picking followed by a delicious (and well-earned) harvesters' lunch, or would love to experience linking arms and marching to the beat of a drum in a tank of grapes (followed by a rather generous wine tasting!) then we can make it happen.
Two years ago Kate and Andy had their hearts set on a Champagne honeymoon and to make their trip super special, Grape Escapes arranged for the couple to make their own Champagne. Eighteen months of wedded bliss later, their Champagne had finished its second fermentation and was perfectly matured and ready to drink! The Champagne maker can ship the wine directly to you, or alternatively, we can arrange for you to go out and collect it. Kate jumped at the chance to visit the region again, and having heard what a fabulous time they had, Andy's parents, sister and brother-in-law were all dying to experience the region for themselves too, so we arranged a tailor made trip for the six of them with more Champagne making. What a fantastic way to celebrate their second wedding anniversary!
Find out more about our Make your own Champagne package, our Champagne Harvest package, or contact us to learn more about grape treating in the Douro Valley or wine blending in Tuscany or Bordeaux.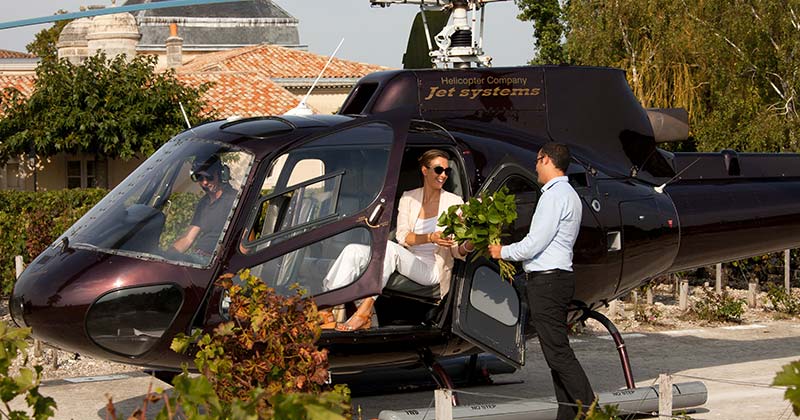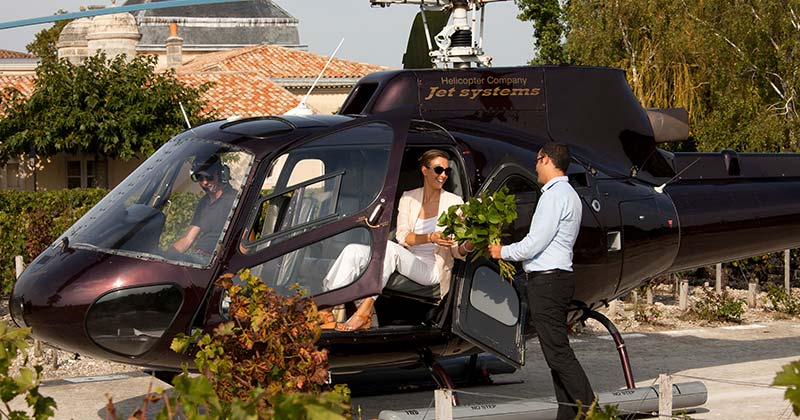 Celebrate at a winery
We like to think of ourselves as the relationship gurus of the wine world. Over the last 15 years, we've arranged wine cellar proposals, Prosecco hen weekends, stag weekends in Bordeaux, unique vow renewals, magnificent weddings with venues ranging from intimate family-run Châteaux through to prestigious Champagne Houses. We've helped arrange special anniversary tours, surprise birthday trips, remission celebrations and tailor-make 'just because I love you' packages. As you might imagine, our expectations are rather high come Valentine's Day!
Whether you would like to arrange a few nights' away with a group of friends with just a hint of celebration (Louise asked us to arrange a girls' weekend in Champagne for her birthday, her only special request was for a tour and tasting of Cuvée Louise at Champagne Pommery and of course, her wish was granted) or you would rather treat everyone you know to a no-holds-barred, you-only-live-once extravaganza (for Paul's 60th birthday he asked us to arrange accommodation, a full day tour of his favourite wineries and a private barbecue and disco at a beautiful Château in Bordeaux for his nearest and dearest), we have some fantastic ideas we would absolutely love to share with you.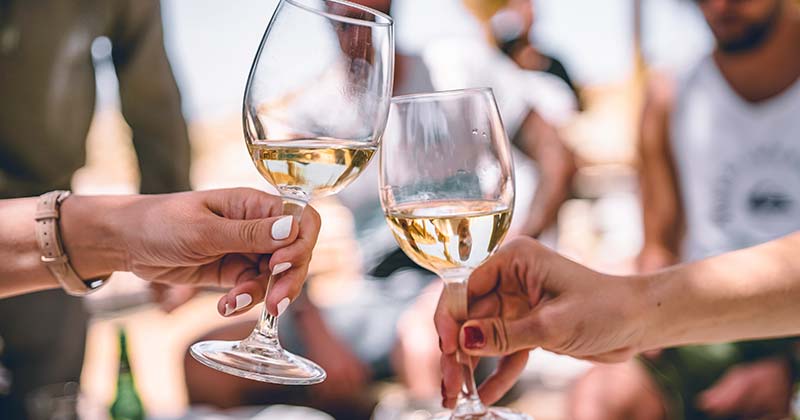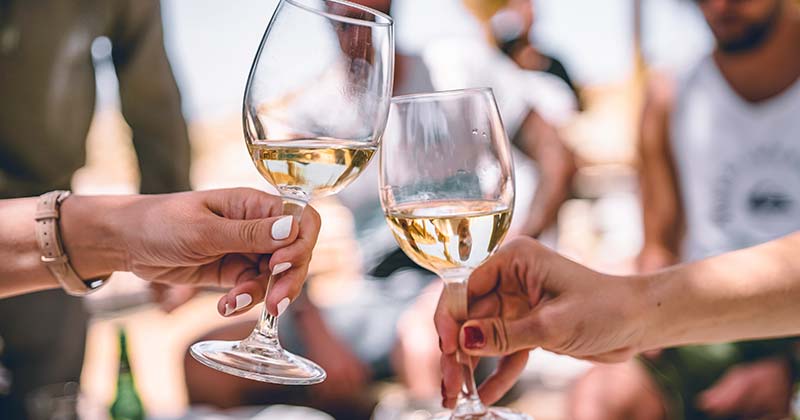 Whether your dream trip has been fully-formed in your head for years, or there is simply that one bucket-list activity which you're not quite sure how to tick off, don't hesitate to get in touch to discuss your initial ideas, bringing your dream one step closer to reality. We're always available by phone on +44 (0) 1920 46 86 66 or by e-mail at info@grapeescapes.net.