I hope that you are keeping safe and well, and that if nothing else, the latest lockdown over here in the UK has provided you with another excellent excuse to start working your way through your wine stocks at home (if you didn't deplete them last time of course 😉)
As a seasoned traveller and wine lover, you may well be feeling a little downcast and despondent from the lack of overseas holidays this year, and trust me, we're totally with you! In an attempt to cheer ourselves up, we have been talking about where we will be excitedly packing our cases for once this is all over (and please believe me, those days WILL come).
Why don't you join us and pour yourself a big glass, put your feet up, and have a think about where you'd like to jet off to?
To get the ball rolling, here's where we're most looking forward to going when the world is finally able to travel again…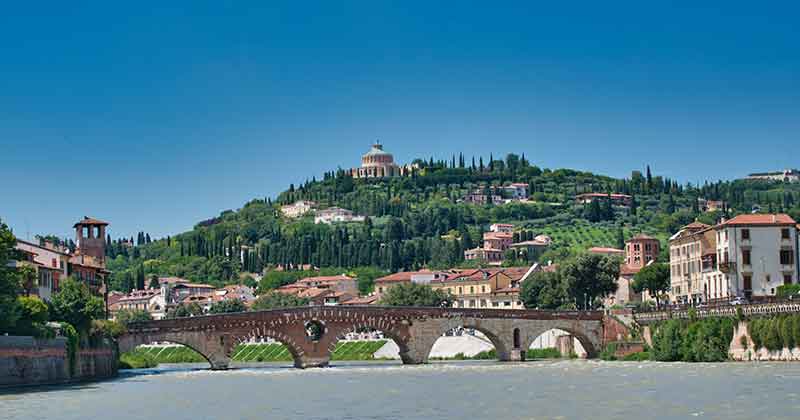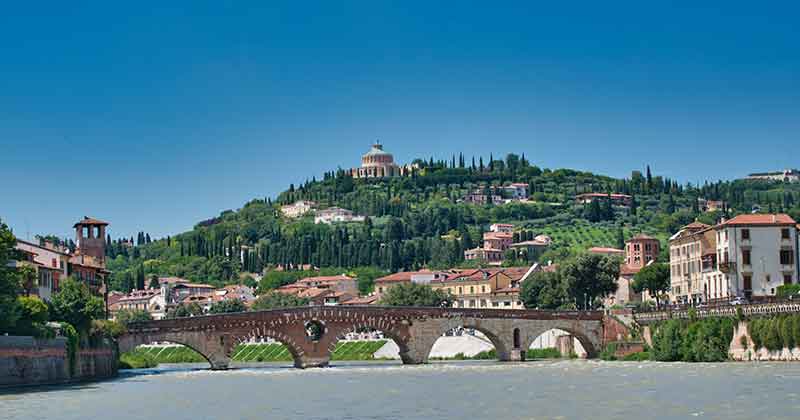 Jenna (me!)
Over the decade that I have been working for Grape Escapes, I have been fortunate enough to visit all of the Grape Escapes destinations, and as much as I love them all dearly, I'd love to celebrate being able to travel again by visiting somewhere new.
We have been taking advantage of the Covid-19 "downtime" to expand our range of destinations, and we are in the process of creating a brand new set of tours in the Veneto region in Italy, more specifically around Verona. This UNESCO World Heritage city is absolutely beautiful, and one of the most romantic places in the world too. William Shakespeare chose Verona as a setting for two of his plays, most notably Romeo and Juliet.
Verona is perfectly placed for discovering the impressive array of wines and appellations in the Veneto region, the most well-known being Valpolicella. It's the oldest wine production area in Italy, with the world-famous Amarone wines as the true jewels in its crown. Sipping Valpolicella Ripasso and savouring a glass (or two) of crisp Soave with the beautiful vine-covered hills as a backdrop seems like the perfect weekend to me!
Discover Verona and Veneto here.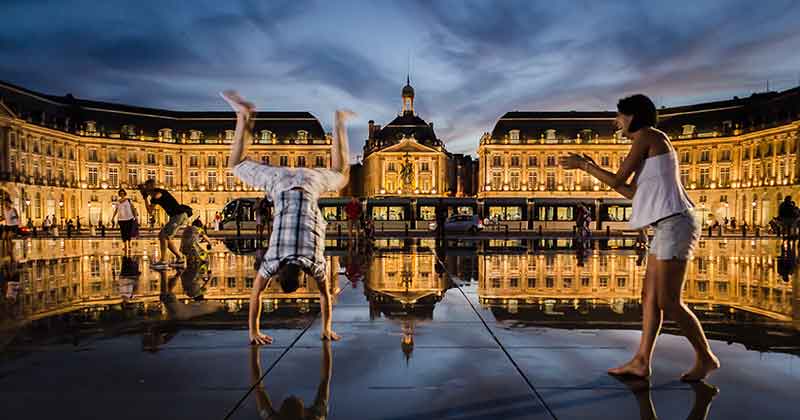 Justine
Once this is all over, I would like to go and spend a few days in Bordeaux. Having spent four years living in the city, Bordeaux will always have a special place in my heart. I really love strolling along the river from Place de la Bourse to la Cité du Vin, with the obligatory food stop in the Halles Bacalan market.
On a summer's day, there's nothing better than a refreshing glass of wine in one of the quaint little squares, or dipping my feet in the beautiful mirroir d'eau to cool down.
When I stay for a couple of days, I enjoy spending a day or two outside of the city. Some of my go-to places are the picturesque village of Saint-Emilion and the seaside town of Arcachon. Saint-Emilion sits in the heart of the vineyards and I love discovering new wineries in the village each time I visit (I love Merlot!)
There is a pretty square at the top of the village with superb views over the surroundings, and I never miss an opportunity to go and admire it. Arcachon is one of my favourite seaside towns; I love to go for a walk on the beach followed by a glass of wine at the Oyster bar in the indoor market.
Browse our Bordeaux breaks here.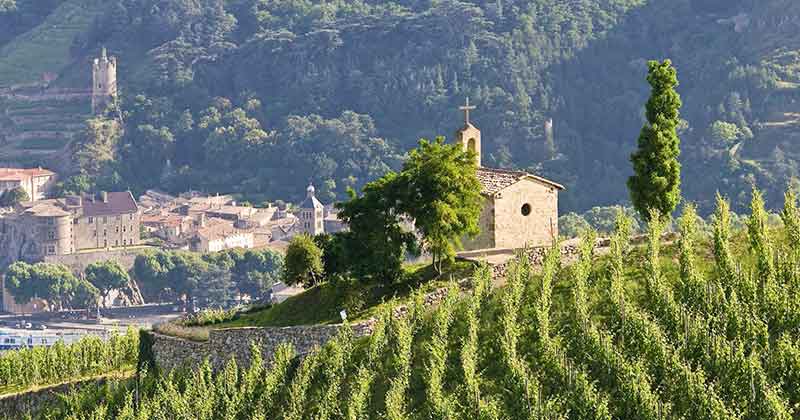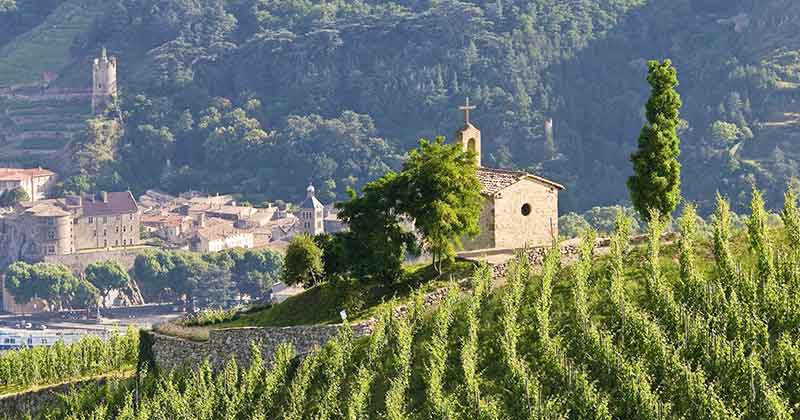 Mark
As 2020 draws to a close, I must confess to feeling a little cheated by circumstances. As a travel lover, I live for my holidays, and I really missed out this year. So I am hoping to make up for the lost holidays in 2020 with a mega trip in 2021! At the top of my list is a wine 'Tour de France'. I have long enjoyed the freedom of the open road, exploring Europe by car, but when I was younger, arrival at a winery with my keys in hand meant that I couldn't sample freely.
With the Grape Escapes self-drive Tour de France, I am hoping for the best of both worlds next summer, as I get the freedom of driving from region to region, but then have the trouble-free relaxation when tasting the wines offered by a combination of tours with a private chauffeur/guide, exploring on e-bikes, and even some short walks. Over the space of three weeks, I will enjoy the wines and cuisine of every major wine region in France, and sample close to 100 wines.
I am not sure which elements of the trip excite me most as I look forward to it. Certainly the joy of returning to wineries and meeting wine-makers that I haven't seen for several years will be fantastic, and I am really looking forward to the lunch at Paul Jaboulet in Tain l'Hermitage as this will be a first for me. I think that I will treat myself, and upgrade the tasting here to include a vertical tasting of several vintages of La Chapelle! Also in my top three will be the lunch in Aloxe–Corton served with six Grand Cru Burgundy wines. Finally, as a huge Champagne fan, no trip to France would be complete without a stay (and of course, plenty of tastings!) in my favourite region of all.
Discover our Tour de France here.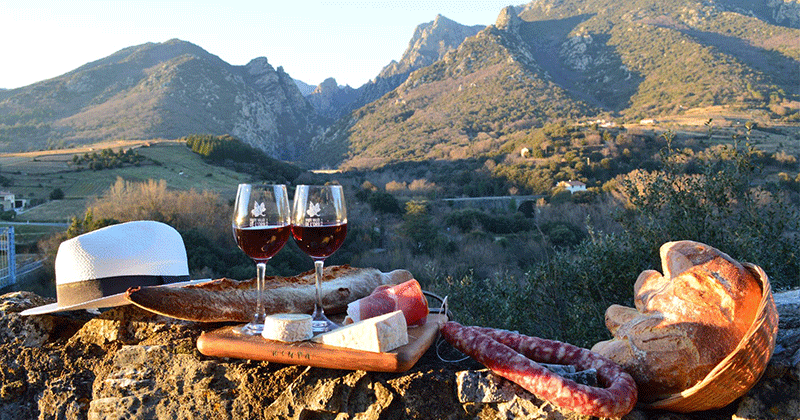 Let us inspire you!
If, like us, you need something to look forward to, please get in touch. We would be thrilled to help you to start planning your perfect holiday. Give us a call on +44 (0) 1920 46 86 66 or drop us an e-mail on info@grapeescapes.net.
Better times are coming, and we're ready when you are!