Vinho Verde means green wine in Portuguese but actually translates as young wine. Vinho Verde wines tend to be released three to six months after the grapes are harvested and consumed soon after bottling. Vinho Verde is not a grape variety but a DOC (protected designation of origin) area in Northern Portugal, in the former Minho province. Although the vast majority of Vinho Verde wines are dry white wines, reds and roses are also produced in small quantities in the the area. White Vinho Verde wines are made from Azal, Arinto, Alvarinho, Avesso, Loureiro or Trajadura grapes and each grape variety gives a unique flavour to the wines. You might have to try them all to enjoy the full experience!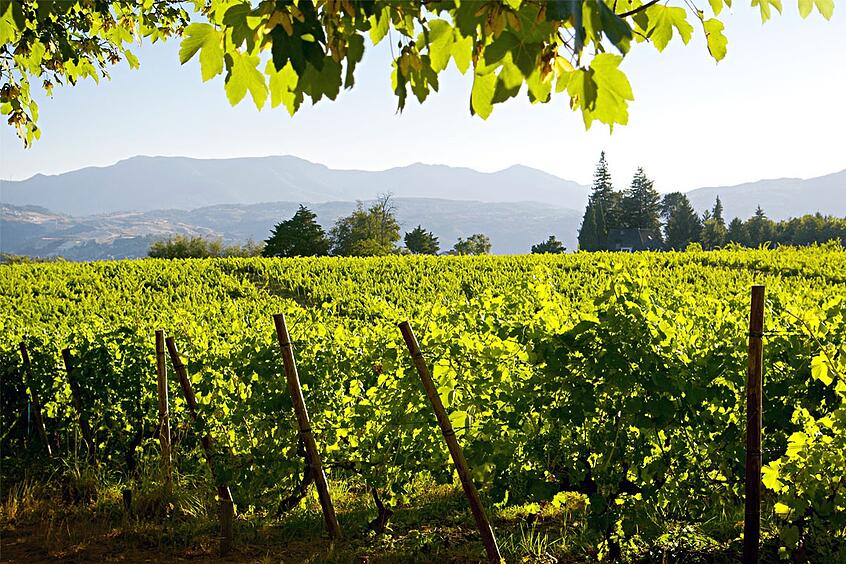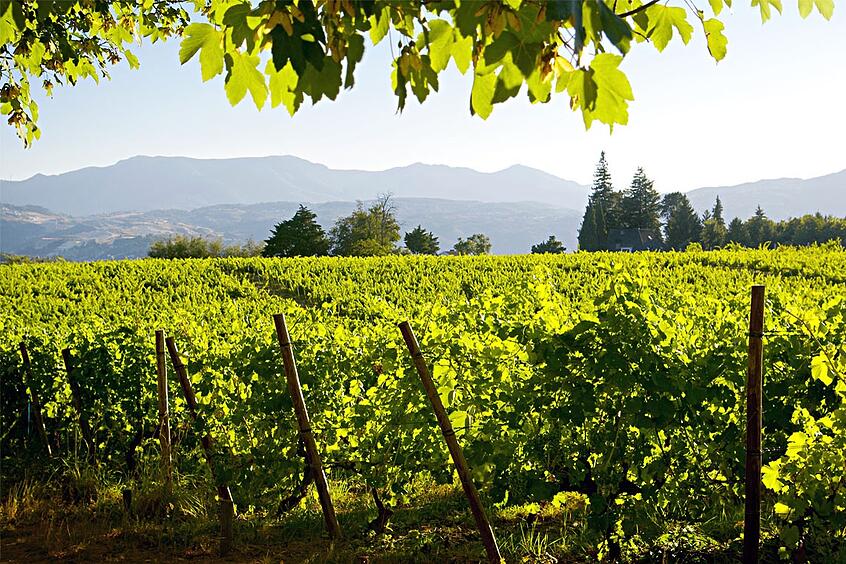 The Vinho Verde route, not only takes you through the regional vineyards, but also showcases the variety of activities the region has to offer. The coastal area boasts picture perfect beaches and a wide range of water sport options such as surfing, kitesurfing or sea fishing. The beautifully preserved Peneda Gerês National Park, with its rivers, streams, waterfalls and mountains is a breathtaking place to visit. As well as activities such as canoeing, rafting, hiking, cycling, golf or horse riding, the park is a favourite for animal lovers as you can spot wild horses, cows and, if you are really lucky, even a few wolves wandering around. The region is rich in history and culture with many churches, medieval buildings and baroque architecture. You may want to visit Viana do Castelo, Ponte de Lima, Guimarães (the birthplace of Portugal) or Braga and discover the region's incredible heritage.
The regional gastronomy is varied, and you may want to try some of the lovely local fish dishes cooked with cod, lamprey, trout or Allis shad. If you prefer meat dishes, try sarrabulho – rice cooked in pigs' blood with black pudding, seasoning, spices, and various cuts of meat, rojões – fried pork meat, or Perna de porco à Clara Penha – pork leg. Other local dishes include roasted lamb and goat stew as well as the famous caldo verde, a soup made with cabbage, potatoes, garlic, onion and olive oil accompanied with slices of good chorizo and maize bread. For those with a sweet tooth, you should try Clarinhas de Fão made with pumpkin. Fresh regional products can be found at the many local markets.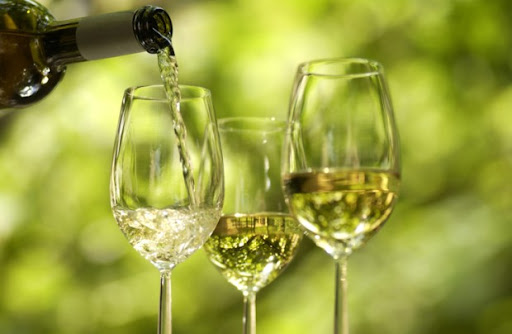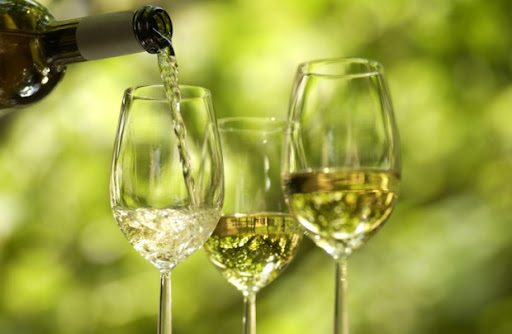 Why not enjoy a Vinho Verde day tour as part of our Essential Porto (Vinho Verde) package? As well as accommodation in Porto with a visit to a Port lodge and a fantastic river cruise, the package also includes a tour, tastings and delicious lunch served at an historic Vinho Verde winery.
For those looking to explore the region in greater depth, we can of course create bespoke itineraries including stunning rural accommodation, and tours and tastings at your preferred estates. Don't hesitate to contact us on info@grapeescapes.net to start planning your holiday to the Vinho Verde region!