We would like to take this opportunity to wish you a very Happy Valentines Day tomorrow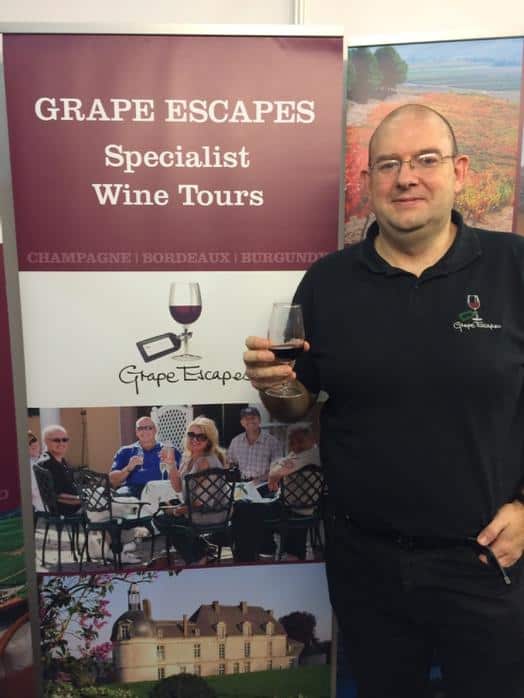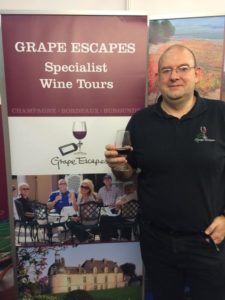 and we hope that you
have an unforgettable (and wine-filled) weekend with your loved one. Amongst the Grape Escapes team, Mark will be toasting his happy marriage with Henry de Vaugency Blanc de Blancs Champagne and I have promised to share a bottle of Billecart-Salmon rosé with my family (although whether I keep the promise to actually "share" it is questionable!)The Grape Escapes team have been very busy indeed lately, notably exhibiting at The Times Destinations Show in London at the beginning of the month. The event was both enjoyable and successful and to all of you who attended the show, it was a pleasure to meet you and tell you all about our fabulous wine tours!In this newsletter, enjoy a last minute bargain break to Tuscany and find out about the hottest Grape Escapes tour for 2015…
Last Minute Bargain Break to Tuscany- save up to £270 per person!
Based in the beautiful and
historic city of Florence
, this Tuscany wine tour allows you to stay in the birthplace of the Italian renaissance and discover the celebrated wines that makes Tuscany such a sought-after holiday destination amongst wine lovers. This tour includes one or two full days with an English-speaking driver/guide, a day of wine tasting in the
world-renowned Chianti Classico region
and a tutored tasting session of three wines with local breads and olive oils in the city centre. A gala dinner with wines will also be served in an intimate gastronomic restaurant in a unique dining location- the city's oldest tower on the four day package.
Special Offer at the luxury
Hotel Brunelleschi.
 We are offering some great savings at this hotel! If you travel before the end of March, a discount of £180 per person is applicable on the three day package and a whopping £270 per person on the four day package! This discount represents a
saving of over 30%
!To read more about our Essential Florence Break and to take advantage of this special offer, visit our
Essential Florence page
, give us all call on +44 (0) 1763 273 373 or send us an e-mail at
info@grapeescapes.net
.
Taste First Growth Wines on our Premium Bordeaux Tour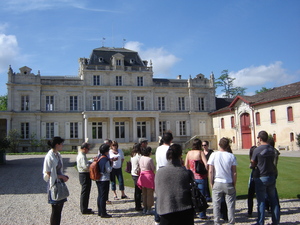 The Premium Bordeaux tour, taking place from Tuesday 8th to Saturday 12th September is the ultimate once-in-a-lifetime trip for any Bordeaux wine lover! Across three full days of transported tours with a specialist guide, nine of the region's top Châteaux (including five First Growth estates) will be visited and many of these estates are opening their doors exclusively for the Grape Escapes tour. You will see what goes on behind the scenes at each of these famous estates, allowing a unique insight into how some of the world's best wines are made. Examples of the magnificent estates that the tour will be visiting include Château Mouton-Rothschild, Château Haut-Brion, Château d'Yquem, Château Angelus, Château Pavie and Petit-Village.
Places for this tour are limited and early booking is strongly recommended to avoid disappointment. Prices start at £964 per person and four nights' accommodation is offered across a wide range of 3* to 5* hotels in the city centre. Also included in the price are all of the tours and tastings across three days with mouth-watering lunches on each of the tour days.
To find out more about our Premium Bordeaux tour and to secure your places, visit our Premium Bordeaux page, give us all call on +44 (0) 1763 273 373 or send us an e-mail at info@grapeescapes.net.
If you can't wait to read the latest Grape Escapes newsletter, why not follow us on twitter to receive daily news? Our twitter name is
@GrapeEscapes
and you can also keep in touch by liking our 
Facebook 
page.Until then!Jenna