I hope that you are keeping safe and well, and that if nothing else, Covid-19 has provided you with an excellent excuse to start working your way through your wine stocks at home. So many of us should now be excitedly packing our cases, (leaving plenty of space for wine of course), and getting ready for our long-awaited holidays. Instead, the most adventurous trip we'll be going on for the time being will be to the fridge. It's all too easy to feel downcast at the moment so to cheer you up, how about a trip down memory lane?
Pour yourself a big glass, put your feet up and reminisce about your favourite holiday. We would love to hear about your best Grape Escapes memories so do use the hash tag #MyGrapeEscape if you are posting about them on social media.
To get the ball rolling, here are some of our own…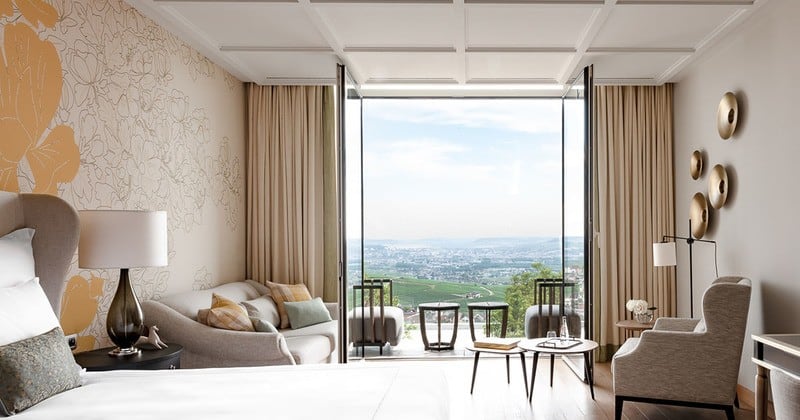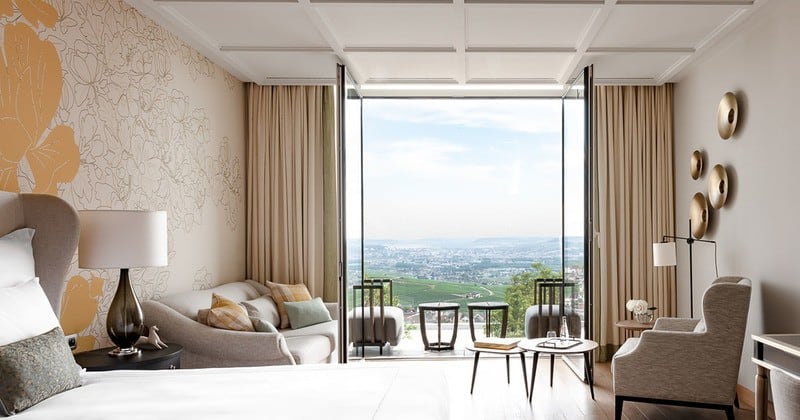 Jenna (me!)
Sales and Business Development Manager
Over the past ten years I have been fortunate enough to visit all of the Grape Escapes destinations, so whittling my memories down to one favourite moment is virtually impossible. However those of you who know me will know 100% that my favourite memory would always have to be from my spiritual home, the Champagne region.
When the Royal Champagne hotel reopened last July as an incredible 5* haven of luxury, I was "patiently" waiting first in line to experience it for myself. Alongside my partner Eliot, we zoomed up the A26 from Calais after disembarking the Eurotunnel, and checked into our Junior Suite on a gloriously sunny Sunday afternoon last August. Walking into our room and catching a glimpse of the stunning views across the vineyards from our balcony, my breath was literally taken away. A chilled bottle of Champagne was waiting for us, so we took it onto the balcony and toasted our arrival in true style.
As much as we didn't want to leave our amazing room, I had heard so many wonderful reports about the hotel's spa, so we spent the remainder of the afternoon admiring the views from a different perspective- the infinity pool, snoozing on the plush sun loungers and enjoying another glass or two in the sunshine. In the evening, we watched the sun set over the vines in the company of some more bubbles and spoilt ourselves even more over a fabulous dinner on the terrace.
I will never forget such a special 24 hours spent in my favourite place in the world. Thank you Royal Champagne. You were everything I was hoping you would be and so much more!
Discover our Exclusive Champagne break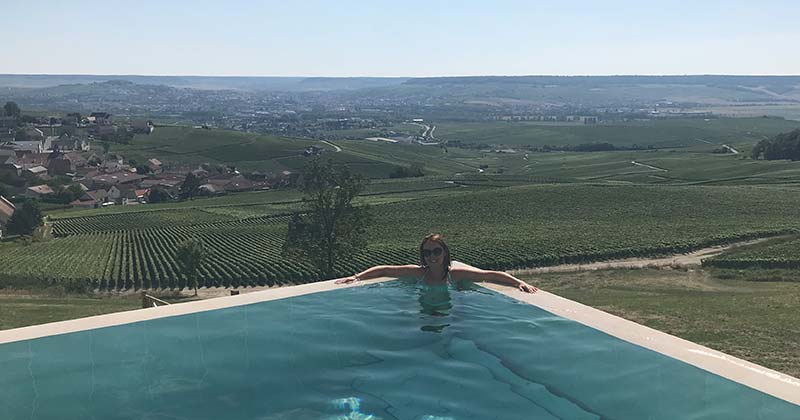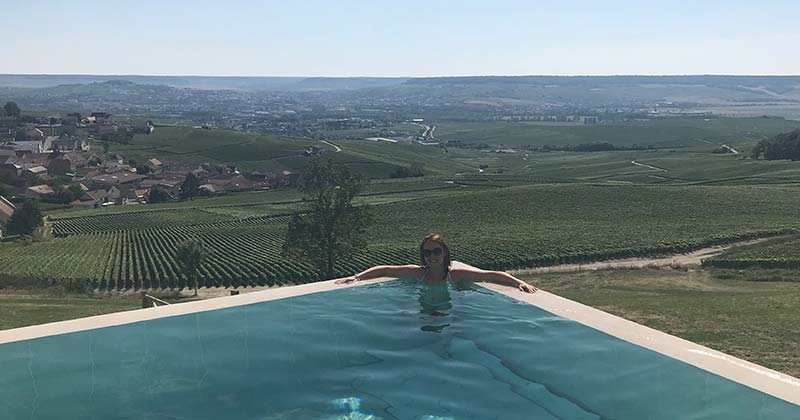 Rachel
Senior Specialist Sales Executive
In my time with Grape Escapes I've enjoyed many a trip to explore regions where we work. From sipping bubbles in the Veneto hillsides to relishing Riojan reds, there's some truly fantastic moments which I'm enjoying reminiscing over whilst sat in my garden, dreaming of creating more memories in the not too distant future.
A Grape Escape isn't just about the wine; it's about the unforgettable experiences and once in a lifetime opportunities (of course with plenty of fabulous wine along the way). One such incredible moment was in Provence, where I met Michelin-starred Chef Rene Berard and was invited to enjoy a cookery class under his guidance, preparing delicious sweet treats! We worked in a pretty Bastide, surrounded by vegetable gardens, with a true Provençal feel. It was a genuine privilege to see Chef Berard at work and learn from such a talented and skillful gentleman.
But let's not forget, often what really enhances travel is those who you travel with. I've been fortunate enough to meet many wonderful people on my travels, and it's certainly true that real friends can be made over a bottle (or two!) of wine. Looking back at brighter days certainly fills me with hope for what's to come in the future… Time to get planning I think!
Discover our Provence Gastronomy break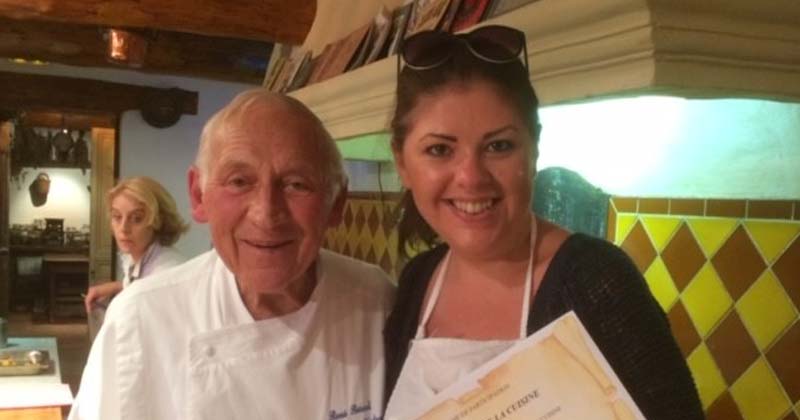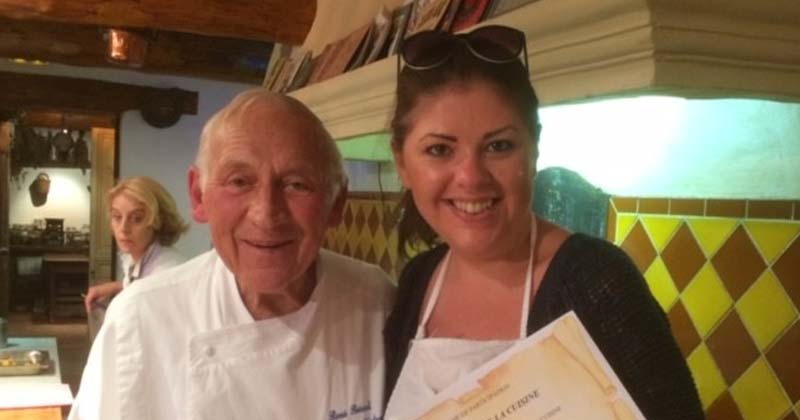 Nicola
Bookings Co-ordinator
It is at a time like this that I find myself compelled to remember a special visit to the Rioja region. As we find ourselves evermore isolating from one another and the world outside, we are perhaps experiencing a kind of silence or stillness in our life, a pause some may say. This time makes me remember the hustle and bustle of the streets of Logrõno and the famous "tapas run". I can clearly remember the noise and vibrancy of the streets, filled with friendly tourists and locals, wine and food. I really miss the spontaneity and pleasurable simplicity as all these wonderful elements co-existed.  The buzz, and the life sprawling throughout the small interwoven streets are unforgettable. I fondly remember jumping from one bar to another, with the tapas speciality of the house such as garlic mushrooms stacked on a stick or patatas bravas in one hand, and a glass of the local red or white wine  in the other. At that moment, just like our hands, our lives were full and content.
Was it about finding the best wine? It was rather more about what makes the wine taste best, which was also down to the company. Itziar, our fabulous local guide not only demonstrates tremendous knowledge and passion for wine, she exudes warmth and conviviality. She loves wine and she lives wine.
I haven't even touched upon the wonderful and brilliant architecture which I saw in the region, or the art, the fantastic wineries and the beautiful landscapes. I have chosen to focus on how drinking wine in Rioja made me feel. In the words of the Vivanco Museum, "wine…you have to feel it, and you have to live it!"
Discover our Essential Rioja break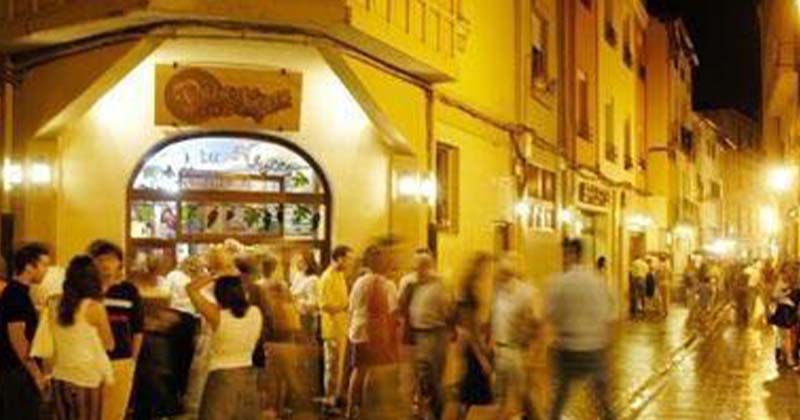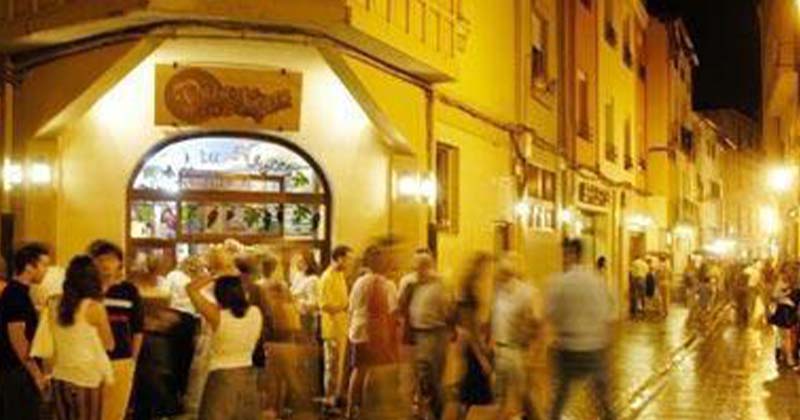 Let us inspire you!
If, like us, you need something to look forward to, please get in touch. We would be thrilled to heard from you to help you to start planning your perfect holiday. Give us a call on +44 (0) 1920 46 86 66 or drop us an e-mail on info@grapeescapes.net.
Better times are coming, and we're ready when you are!