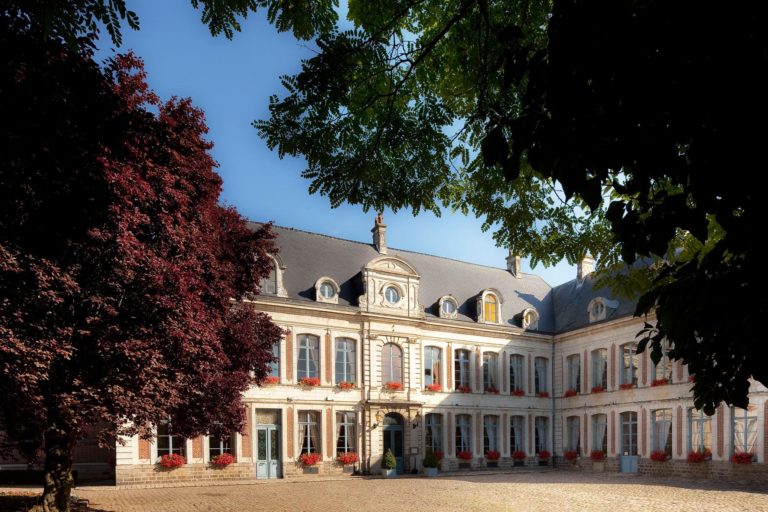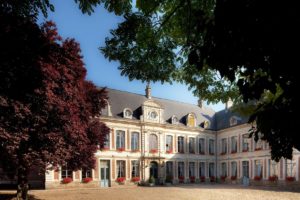 First of all, we would like to take this opportunity to congratulate the Duke and Duchess of Cambridge on the birth of their beautiful baby daughter, Princess Charlotte Elizabeth Diana. The wonderful news has certainly provided a welcome distraction from the interminable election here in the UK and gave me a great excuse to drink some more Champagne (Champagne Ruinart Blanc de Blancs on Saturday, another Blanc de Blancs from Henry de Vaugency on Sunday and Laurent Perrier rosé on Monday).
Meanwhile Mark and Claire spent the weekend 'inspecting' one of our hotels – La Chartreuse du Val Saint Esprit which is the 4* Chateau that we recommend for stopovers to see the World War 1 battlefields en-route from the UK to Champagne and Burgundy. Their report back about the hotel was overwhelmingly positive as ever.
Across the Bank Holiday weekend, I also started to plan my summer holiday and I have decided to visit Tuscany again this year. If you are in the same boat and haven't yet made plans, see below for some sizzling special offers during July and August in some of my favourite wine destinations…
5* Short Break to Porto: Three Day Port Tasting Holiday for Just £325 per person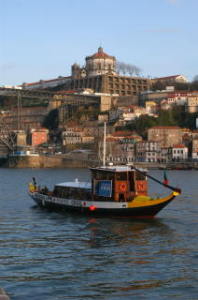 The bustling city of Porto is a fabulous summer destination, and we are offering our three day package at the discounted price of £325 per person in a luxurious 5* hotel for travel throughout July.
Our compact three day Essential break based at the opulent 5* Infante de Sagres Hotel offers a perfect introduction to the wines of Porto. Walking between each destination, you will visit two esteemed port wine lodges. The famous Sandeman Port wine lodge boasts a magnificent view of Porto. Here, your English-speaking guide will accompany you through the lodges full of casks of ageing Porto wine and your visit will conclude with a tutored tasting of four ports; a White, a Ruby Reserve, an LBV and a ten year old Tawny. You will also enjoy a guided tour and tastings at the renowned Grahams Port wine lodge. Following your visit, you will taste four Ports; a White, A Ruby Reserve, a twenty year old Tawny and a vintage. Also included in the package is a 50 minute Douro river cruise in a Rabelo boat. Rabelo boats were historically used to transport Port wine barrels from the inner Douro region to Porto and Vila Nova de Gaia, where the wine cellars are located.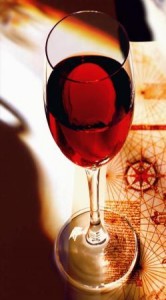 Portugese cuisine is truly delicious and you will sample many of the region's delicacies on your trip. A traditional food and wine tasting lunch will be served in a true Portuguese setting. Whilst admiring the views of Porto from this convivial riverside bar/restaurant in Gaia, you will enjoy a variety of shared snacks to sample the local cuisine. Examples of these dishes include Ewe's cheese and cured ham. The snacks will be served with three local wines; White Port, LBV Port and Douro Wine as well as water and coffee. The culinary highlight however, will be the gala dinner at the stunning neoclassical Bolsa Palace. This celebrated monument is the city's former stock exchange and its restaurant's elegant timelessness has been created through the harmonious merging of antique hand-woven carpets and modern decor. Your gastronomic Portuguese dinner will be accompanied by Douro white wine, Dão red wine, Port Wine, water and coffee.
Travel mid-week or weekends anytime in July and the 5* package price is just £325 per person
As always, please free to pick up the phone and speak to a member of our specialist sales team on +44 (0) 1920 46 86 66, who would be delighted to talk you through the package. We are of course also available by e-mail at info@grapeescapes.net and you will find full information about the Essential Porto break here.
Visit Alsace this Summer and Enjoy an Extra Night Free of Charge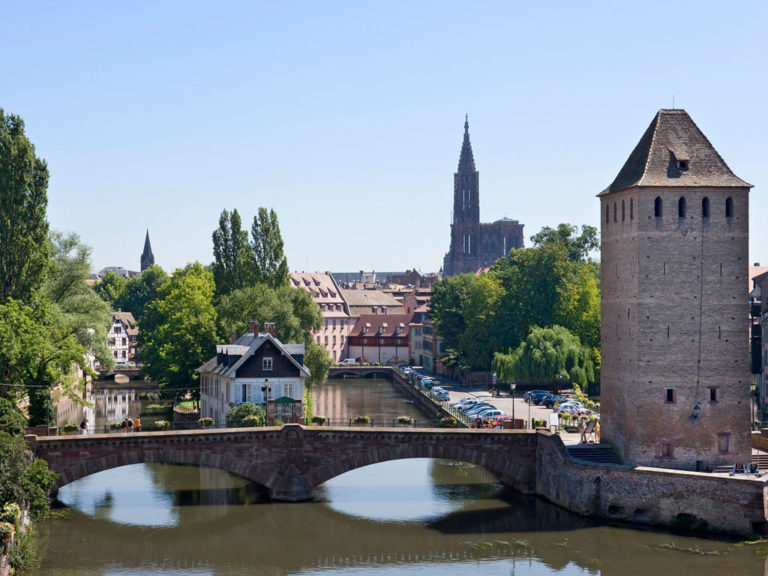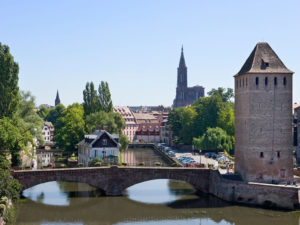 Since the recent launch of our exciting three and four day Essential Strasbourg breaks, the city has become an increasingly popular Grape Escapes short break destination.
Our three day break includes a full day guided and transported wine tour, a tasting session in the city centre and a traditional dinner in an Alsatian winstub. In addition, the four day break includes an extra half day in the vineyards with a local guide and passes to visit some of the city's most popular attractions as well as a scenic river cruise. Prices start at £370 per person and the packages are available mid-week and weekends.
Travel any time between the 15th July and the 31st August 2015 and enjoy an extra night free of charge at the 4* Hotel Hannong.
Further information about the Essential Strasbourg Breaks can be found here. Alternatively, we would be thrilled to hear from you on +44 (0) 1920 46 86 66 or at info@grapeescapes.net
Jenna Jones- Product and Specialist Sales Manager