Italy is one of our favourite destinations here at Grape Escapes. We love the beautiful landscape, the warm weather, the delicious, aromatic wines and local specialties and of course the friendly and welcoming Italians.
As we have now entered the Christmas season, we wanted to tell you how to experience Christmas like a true Italian.
It's beginning to look a lot like Christmas…
In Italy, the Christmas season begins on the 8th of December, the day of the Immaculate Conception. From the 8th of December, the decorations go up both at home and in the streets. Some Christmas markets open their doors and the main squares of the Italian cities and towns display impressive Christmas trees. If you're lucky you might even see Babbo Natale (Santa) checking that everything is in place for a very merry Christmas.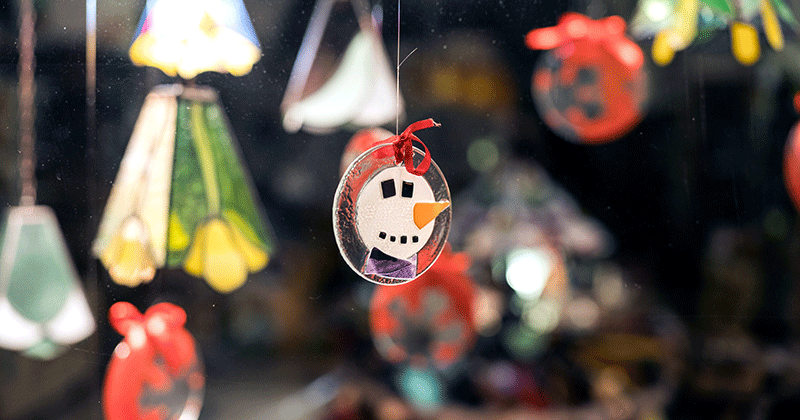 Christmas markets
Beautiful and atmospheric Christmas markets can be found all across the country. Florence has a charming German Christmas market, selling both Italian and German delicacies throughout December. In Pisa, you will find the Fabbrica di Babbo Natale (Santa's workshop) from mid until the end of December, a true paradise for children. Piazza Navona, in Rome, turns into a beautiful Christmas wonderland, with traditional Italian gifts and local specialties. Venice has a skating rink and lovely Christmas market in Campo San Polo, selling Murano and Burano colourful glass and crafts and Carnival masks.
Nativity scenes are part of the Italian Christmas traditions
Presepi (Nativity scenes) are displayed in many main city, town and village squares, churches and homes together with Christmas trees, wreaths and festive lights. Many parts of the country have retained the tradition of handcrafting the little nativity figurines, especially Naples where an entire street is full of workshops devoted to this craft.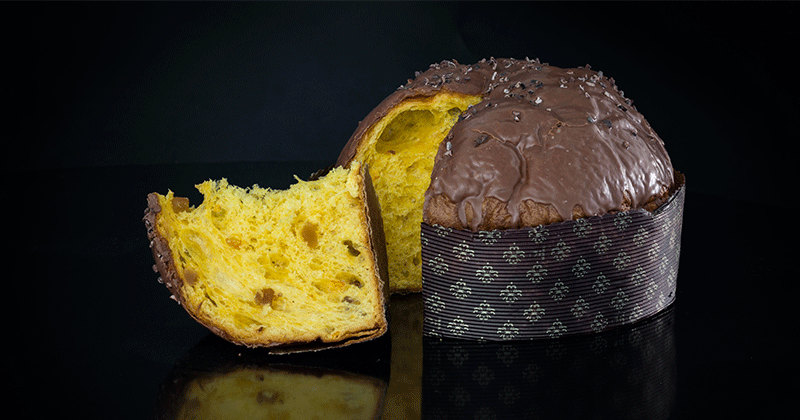 Eight days to go
During the eight days before Christmas (the Novena), you will find people carolling in the streets and even, in Southern Italy, zampognari (bagpipe players) playing local folk songs and carols.
No meat on Christmas Eve
Traditionally Italians do not consume meat on la Vigilia (Christmas Eve), however most households will indulge in a wide range of delicious fish dishes including scapitone (eel), baccalà (cod), octopus, seafood and shellfish.
Starters often include a variety of fish, sometimes fried. Then comes the pasta dishes which vary depending on the region, followed by roasted fish with potatoes and vegetables. Christmas cookies are served for dessert.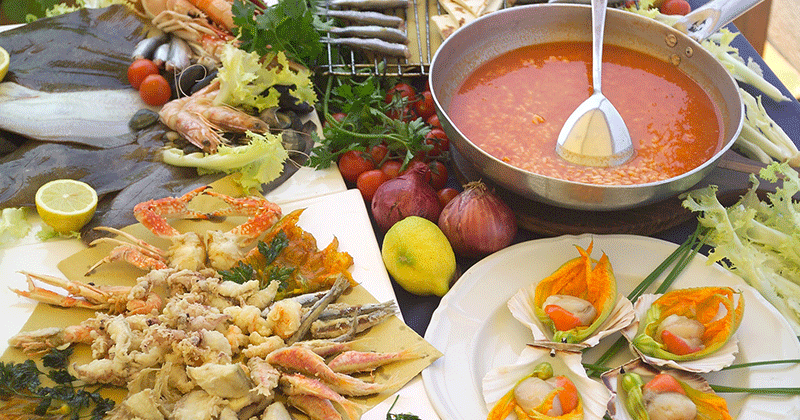 An Italian feast on Christmas day
After a "light" seven to thirteen course meal on Christmas Eve, a Christmas feast of traditional Italian Christmas dishes is served on Christmas day and shared with families and friends. It's a lunch which goes on for most of the day, but what else do you need when you have good food and good company?!
The meal often starts with antipasti of cold cuts and cheeses, followed by pasta in brodo (pasta in broth) and various local pasta dishes. A main course of eel (traditionally), turkey or roast meat is then served with vegetables. Sweet breads such as pandoro and panettone are served for dessert as well as cookies such as cavallucci (horse shaped cookies, a specialty from Siena) and pastries such as dita degli apostoli or mostaccioli (spiced nut pastries, a favourite amongst the Romans) as well as of course some chocolates.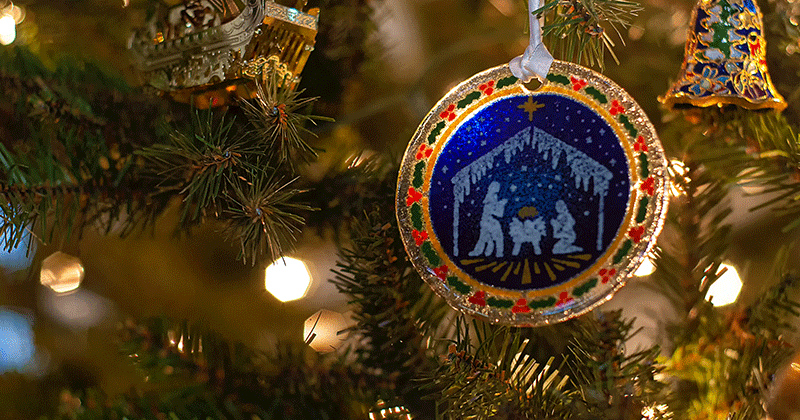 Santo Stefano on the 26th of December
The 26th of December, Santo Stefano, is a national holiday. Families get together to enjoy the Christmas leftovers and spend even more time together. Family is very important in Italy!
Fancy a Christmas holiday in Italy?  Don't hesitate to contact us on info@grapeescapes.net to start planning you're your trip to Italy.