One of my favourites places in Italy is the beautiful coastal area of the Cinque Terre. Located in Liguria, in the north western part of the country, the Cinque Terre is a string of five fishing villages tucked in the breath-taking cliffs overlooking the Mediterranean sea (and I can assure you the view is equally impressive when you are swimming in the sea and look up to the terraces and colourful houses – life doesn't get much better than that!).
The area has become quite popular with tourists and is now classified as a World UNESCO Heritage site but it has kept a very authentic atmosphere. For years, the five fishing villages – Monterosso al Mare, Vernazza, Corniglia, Manarola and Riomaggiore – were only accessible by mule or boat. They were later joined by a train line and became accessible by car however the car parks are located outside of the villages, so they remain car free and the narrow and winding mountain roads are not for the faint hearted.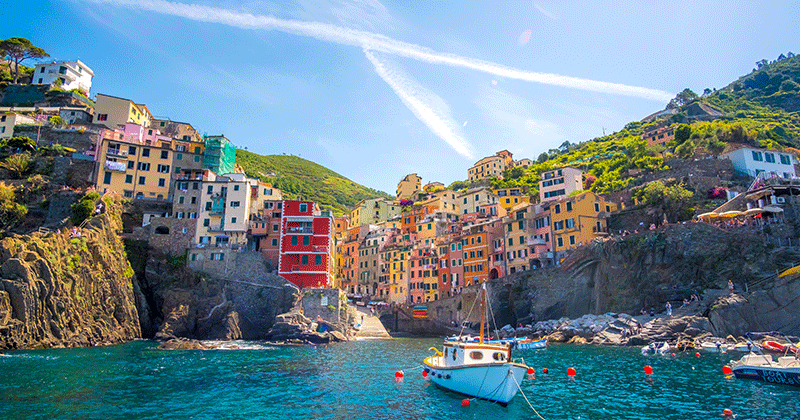 Over the centuries, villages were built around the harbours, with colourful houses nestled in the mountains, and terraces were created to cultivate grapes and olive oil on the rugged and steeped mountain slopes. The result is a picture-perfect postcard fishing village which you really need to visit in person as no picture can do it justice.
Each of the five villages has its own character. Monterosso al Mare, the further north, has a proper beach and is renowned for its anchovies. Vernazza is the only natural harbour of the Cinque Terre whereas Corniglia is the only village with no direct access to the sea. Manarola is surrounded by vineyards producing the Cinque Terre wine. Riomaggiore offers a botanical garden and a bird watching centre in addition to its romantic sights.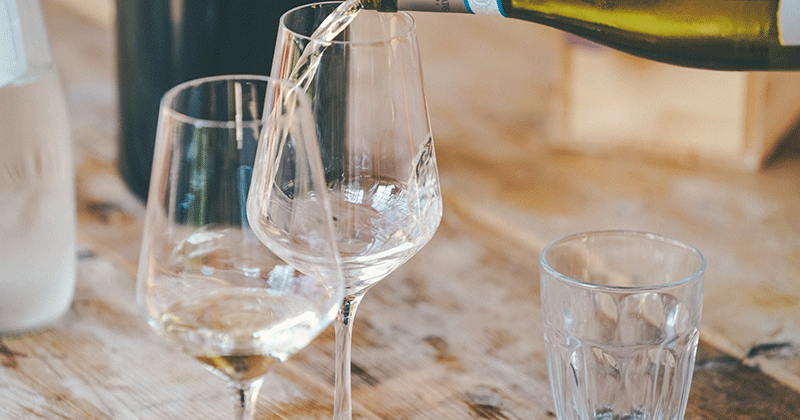 The local cuisine is delicious, with dishes made with fresh seafood, pesto and served with focaccia bread. You will find plenty of gelato shops in the villages and you should try gelato con miele di Coniglia – an ice cream made with local honey. Cinque Terre DOC white wine is a dry and refreshing wine ideal to accompany seafood dishes. Grappa and Limoncino are also produced in the area.
Whether you like a relaxing holiday on the beach, or a foodie experience or even an active break, the Cinque Terre has something for everyone. You might want to follow some of the ancient footpaths linking the villages, sample some local olive oil or just relax and take in the view from the harbour. Whatever you decide to do I am confident you will have a dazzling time.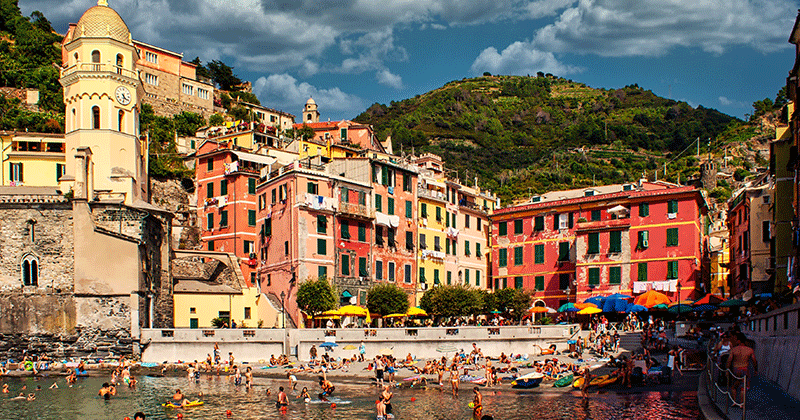 Don't hesitate to contact us on info@grapeescapes.net to start planning your holiday to Italy and the Cinque Terre!