Burgundy is the home of comfort food. The region is full of hearty dishes perfect to survive the gloomy winter days and we have selected a few of our favourites dishes to share with you.
Gougères are small bites made of choux pastry and cheese, typically gruyère or comté. They can be served warm or cold, as an aperitif or as a snack during the day. We strongly recommend trying it with a glass of wine, it's a great pairing.
This traditional Burgundy beef stew cooked in red wine (from Burgundy of course) with onion, garlic, carrots and aromatic herbs is a must for tasty winter dinners. It best served with potatoes or pasta and a glass of wine.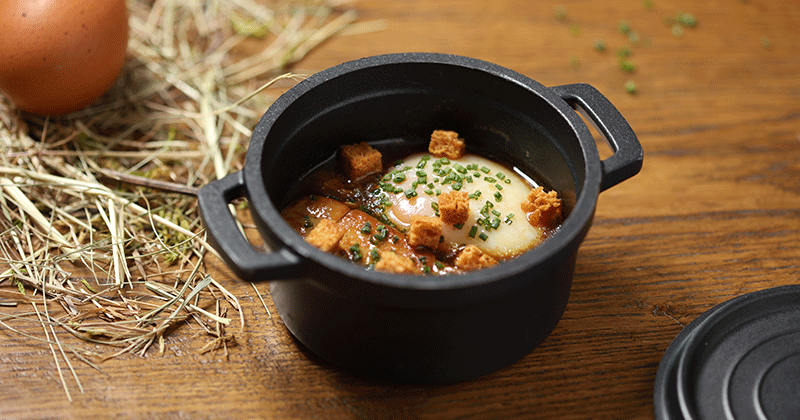 Poached eggs are delicious, but poached eggs in red wine sauce are even better! This rich and creamy dish is full of flavours.  Traditionally the recipe includes lardons, onions, mushrooms and shallots but a vegetarian version, without the lardons, is more and more common.
Snails are a classic French dish, but the recipe varies depending on the region. In Burgundy, the snails are cooked in a broth and then filled with a mixture of butter, garlic and parsley, before being placed in the oven. Snails are served as a starter in France and pair extremely well with dry white wines.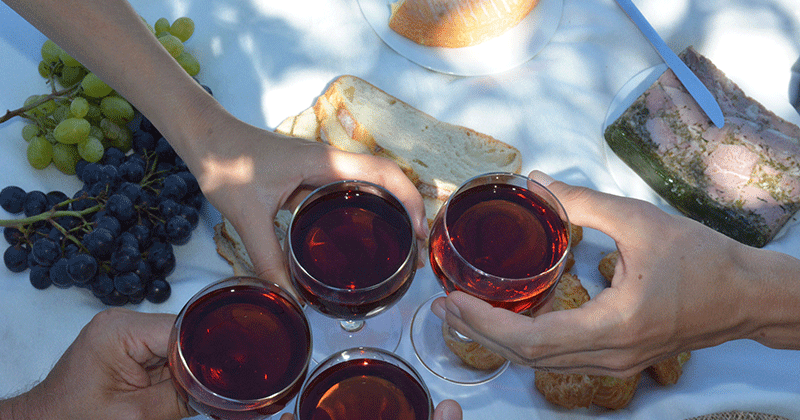 Coq au vin is traditionally a rooster (now most people use chicken) braised in wine (a Burgundy red will do perfectly), lardons, mushroom, onion, garlic as well as aromatic herbs. It is best served with potatoes, pasta or rice and is a lovely winter warmer.
Served chilled, this terrine of parsley-flavoured ham dates back from the Middle-Ages. It used to be a traditional Easter dish but is now served all year long as a starter. We suggest you serve it with a potato salad and Dijon Mustard.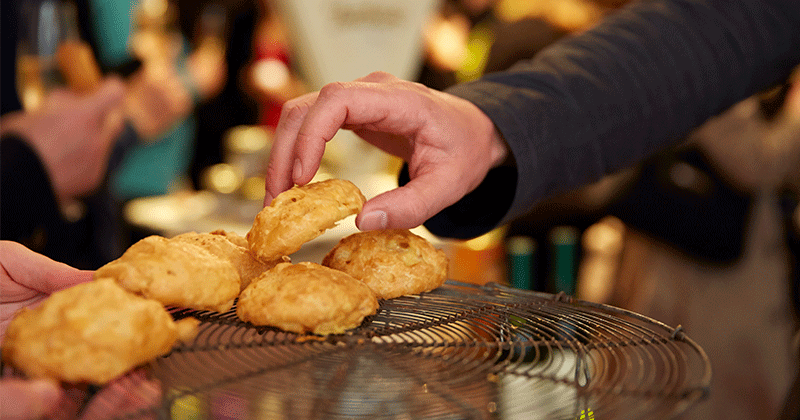 Bresse poultries are renowned for being particularly tasty, in fact the poultries have their own AOC (protected and designated area of origin) since 1957. The chickens spend most of their life outdoors and are on a special diet of grain soaked in buttermilk. Traditionally Poulet de Bresse is cooked with cream, white wine, shallots, morel mushrooms and aromatic herbs and is served with potatoes or vegetables.
Dijon has been famous for making gingerbread since the 17th Century. This delicious treat can be served on its own, with foie gras or with a fruit salad or a fruit coulis.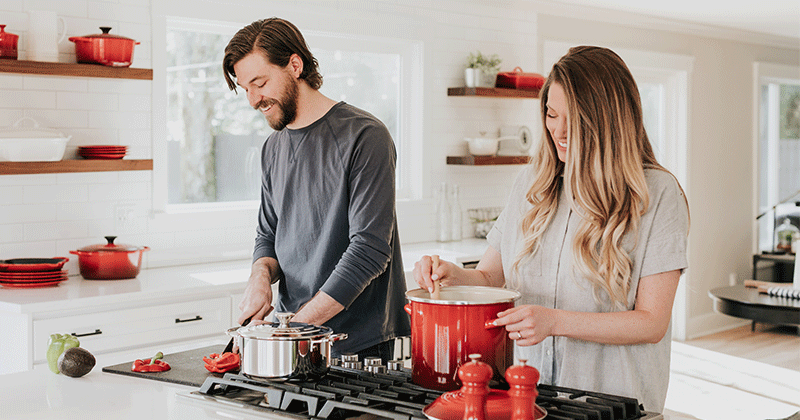 This sweet, dark red liqueur made from blackcurrant is used with white wine (traditionally Bourgogne Aligoté) to make the popular French cocktail kir.
Fancy trying some Burgundy tasty dishes? Don't hesitate to contact us on info@grapeescapes.net to start planning your holiday to Burgundy!