Lake Maggiore stretches from the Ticino region in Switzerland to the north east of Piedmont and north west of Lombardy in Italy. Located on the southern side of the Alps, the Lake is surrounded by beautiful, preserved landscapes.
Lake Maggiore is a real gem and a lovely place to explore. The area benefits from a mild Mediterranean climate creating perfect conditions to grow rare and exotic plants. The Lake is renowned for its stunning botanical gardens such as the ones which can be found on the Borromean islands. Isola Bella, named after the countess Isabella Borromeo, boasts superb Italian gardens grown on a range of terraces. Isola Madre has an English style botanical garden dating back to the 19th Century with a range of rare species coming from all over the world. The gardens of Villa Taranto created by Scotsman Neil Boyd McEacharn in the 1930s are another example of the rich collection of plants which can grow in the Lake microclimate.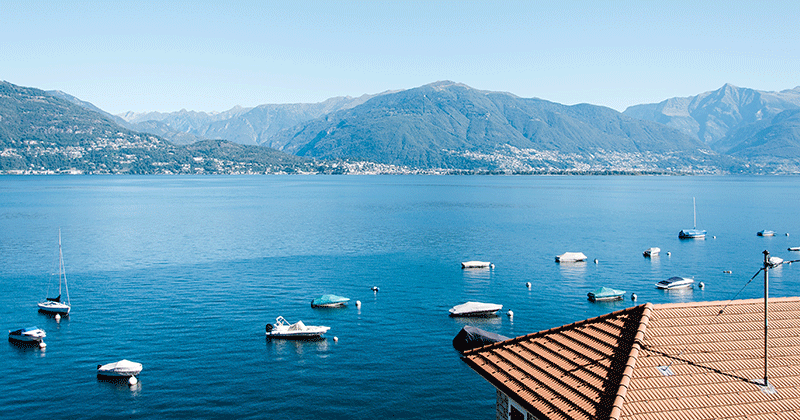 The Lake is rich of history, the Borromean islands have been part of the Borromeo family since the 16th Century. The sumptuous baroque palace of Isola Bella displays priceless artworks and paintings and the more sober palace of Isola Madre also has an interesting range of furniture, items and works of art giving visitors an insight into the family private life. Isola dei Pescatori, meaning fishermen's island, was first inhabited around the 10th Century. Today, there are only a few people leaving there all year long, but the island is buzzing with visitors coming to marvel at the picture-perfect harbour, charming little houses and quaint cobbled streets.
Around the Lakes, the UNESCO World Heritage Site of the Sacri Monti of Piedmont and Lombardy are a testimony of the country's religious culture. Dating back to the late 16th Century and 17th Century, these chapels and calvaries are nestled in the natural landscape. The Sacred Mountain of Ghiffa offers breath-taking views of Lake Maggiore.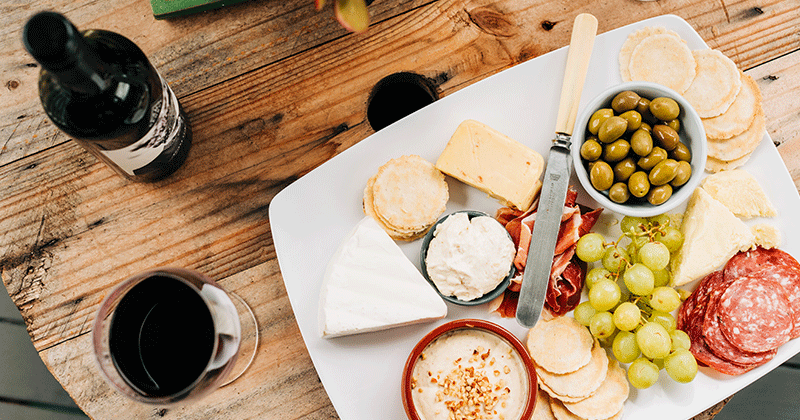 The area is also a great location for foodies. Local cheeses such as Bettelmatt or Ossolano d'Alpe are well worth a try. High quality honey is produced locally. The Lake is also renowned for its cured meat such as the mortadella of the Ossola or the raw ham and cured goat's leg of the Vigezzo Valley. If you have a sweet tooth, there is a selection of local cakes and biscuits such as Fugascine of Mergozzo or Margheritine of Stresa. Wines are also produced around the Lake and visitors can sample the Ghemme Docg, the Nebbiolo wines from the Novara hills, the Prunent and Neuv Bruschett wines from the Ossola valleys, or the wines of the Angera area.
Would you like to discover the Lake Maggiore and its surroundings? Our friendly team would be delighted to help arrange your dream holiday to Italy. Get in touch on +44 (0) 1920 46 86 66 or via email at info@grapeescapes.net