More importantly… do you know WHICH is the largest wine-producing region in France?
Bordeaux?
Burgundy?
The Loire Valley?
It might come as a shock to you that it is none of the above! In actual fact, Languedoc-Roussillon is the region which is producing such high volumes of excellent wines. 13.6 million hectolitres per year to be precise, which is the equivalent to 1.8 billion bottles. That's 5% of the world's wine production… all from a little-explored area of France!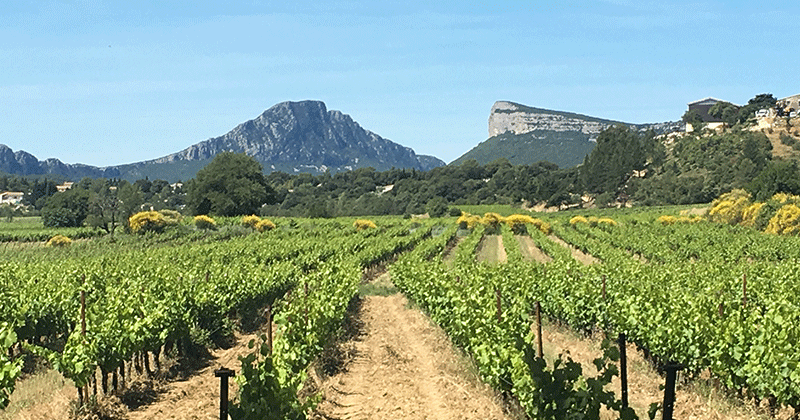 Historically, the region produced 'table wine' in mass quantities with high-yield varieties such as Carignan, but over the past thirty years the Languedoc winemakers have reduced yields and focused on blending with higher quality grapes and increasing their Grenache quantities in the blends. This has resulted in some exciting and interesting wines, emerging from the region's 36 AOCs which account for 11% of the region's overall production.
A Grape Escape tour will take you to visit two of these AOCs – Pic Saint Loup and Picpoul de Pinet.
Montpellier's 'mountain' Pic Saint Loup is where one's eye is drawn when being driven out of the city of Montpellier, and is the appellation to head to for those on the hunt for a typical red of the region. The blends are predominantly Syrah, Grenache, and Mourvèdre, and under the strict rules at least two of these grape varieties must be included in the final blend to be classed as a Pic Saint Loup AOP.  The area also produces rosés under the same restrictions, perfect for sipping on a summer's evening. The mountain and valleys also provide opportunities for hiking, so for those looking for an active break, we can organise trekking through the mountain range in the morning and rewarding that hard work with a delicious lunch and tasting at a vineyard in the afternoon!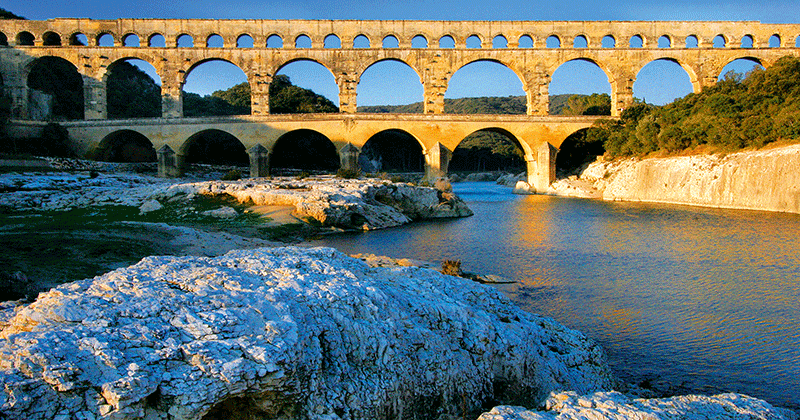 Providing a stark contrast from Pic Saint Loup, Picpoul de Pinet specialises in crisp and citrusy white wines, produced in a completely different terroir, predominantly along the coast so we see maritime and Mediterranean influences on the grapes. With vineyards extending to the Bassin de Thau (where half of France's oysters are cultivated), the wines are an excellent pairing with seafood, and on your Grape Escape you'll have the chance to taste these renowned whites with oysters – truly the best way to experience the Picpoul wines!
Have we tickled your tastebuds? This is just a small highlight of what Languedoc-Roussillon has to offer – it's a broad and varied region with cultural highlights (lots of Roman history to unearth), gastronomic delights (oyster farms, olive production, biscuits, cheeses), and of course the diverse wine selection which will please all palates.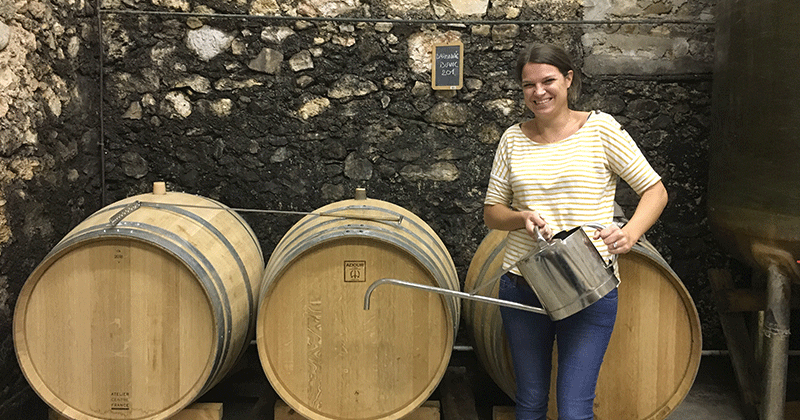 Don't hesitate to contact us on info@grapeescapes.net to start planning your exploration of the largest wine-producing region in France!