A couple of weeks ago, we had the great opportunity to take part in a virtual Champagne and Chocolate pairing experience. The tasting was very informative, and we had a fantastic time! Whilst we would of course be delighted to arrange a similar experience for you (in person) on your next trip to the lovely Champagne region, here are some top facts and tips that we learnt during our tasting, which you can use to create your own pairings at home, to spice up lockdown life until we are able to travel again.
Chocolate is made from the fruit of the Theobroma cacao, a tropical tree native to South America. Today, plantations can also be found in parts of Africa and Asia. Chocolate is made with the seed of the fruits growing on the cacao tree. The seeds are harvested by hand and left to ferment to produce and develop the chocolate flavour. The beans are then dried, cleaned, roasted and turned into chocolate liquor.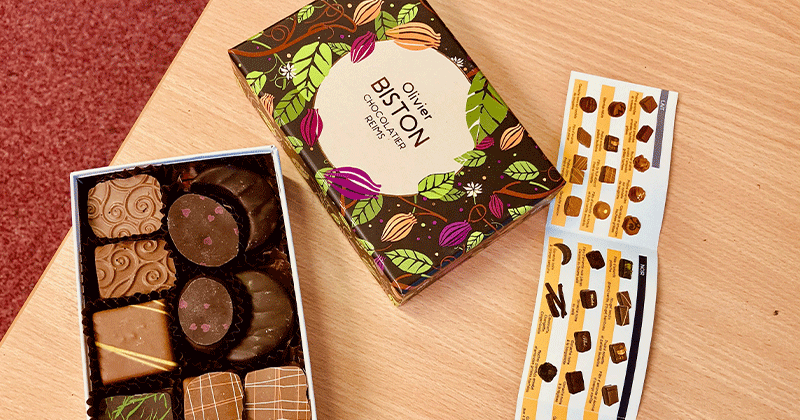 Chocolate can be very complex. As for wine and Champagne, terroir is key and there are even different Crus. Approximately 300 different flavours and aromas can be found in chocolate! Despite being sweet, chocolate is also quite acidic. We can't necessarily taste the acidity, as it is hidden by the sugar.
Now let's go back to the important part, the Champagne and chocolate pairing. As a general rule, dark chocolate tends to pair well with Brut Champagne and milk chocolate with Sec or Doux (sweet) Champagne. It is recommended to avoid powerful Grand Cru Chocolates, as they tend to be too tannic and too powerful for the Champagne.
Remember to open your bottle approximately an hour before the tasting, so the wine can breathe and to serve the Champagne at approximately 12˚C. Follow the standard service order, starting with the driest wines and ending with the sweetest. Have some water at hand to clean your palate in between tastings.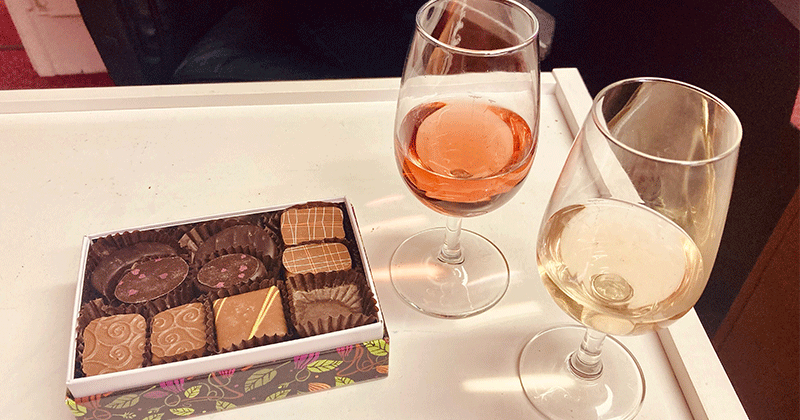 It is best to taste the Champagne before the chocolate. We suggest you start by tasting the Champagne on its own and then try it again with your chocolate.
Finally, you will find below some delicious combinations to create your own pairing at home:
Try a 100% Pinot Noir Brut Champagne with a dark mint chocolate. The mint chocolate should have a pleasant, refreshing effect whilst becoming softened by the Champagne.
Pair a Rosé d'Assemblage Brut with a dark red fruit ganache. The red fruits in the ganache should complement the rosé.
Taste a 100% Meunier Brut Champagne with a milk chocolate with apricot filling.
Try a 100% Pinot Noir Rosé de Saigné Brut with a dark citrus chocolate with a zest of blood orange. This should make the Champagne more elegant and give it more character.
Pair an Extra dry Blanc de Blancs Champagne with a milk chocolate with lemon flavours. The sugar should counterbalance the acidity, leaving some pleasant citrus flavours.
Taste a sweet 100% Pinot Noir Champagne with a passion fruit milk chocolate.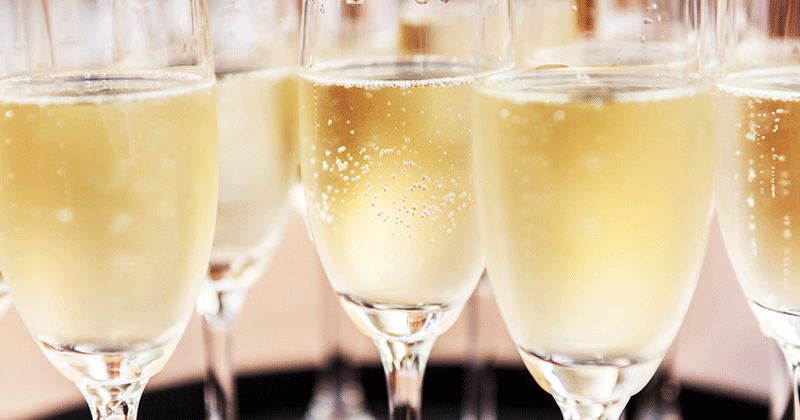 Don't hesitate to contact us on info@grapeescapes.net to start planning your Chocolate and Champagne pairing as part of your next trip to Champagne!